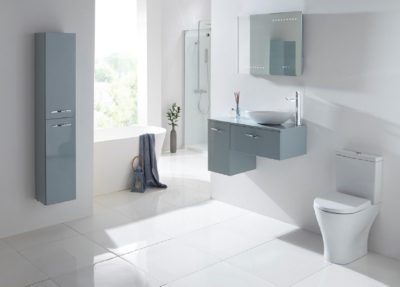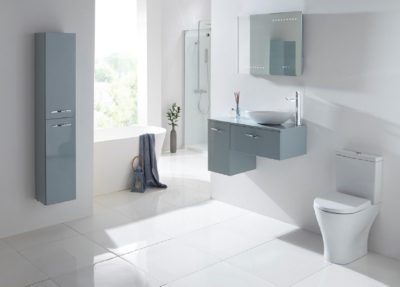 A new report on the UK bathroom market from MTW Research indicates that sales have remained resilient for most bathroom products in 2016, with consumer spending remaining strong, despite a 'Brexit Blip' during the summer months.
Forward ordering of currencies and clear strategic planning has offset the impact of a weakening Sterling for most bathroom suppliers so far in 2016 according to the report, though MTW indicate that average prices are now exhibiting some upward momentum. However, the research found that the uplift in prices is related to healthy demand in the higher value bathroom sector, as well as the low value of Sterling across low-mid value price points.
Total bathroom market sales have increased by more than £230 million in the last six years according to MTW, boosted by rising average spending on bathroom renovations, supported by housing transactions increasing by some 15% per annum underpinning volume demand as well. Discussing the findings, MTW's director, Mark Waddy, said: "Growth in the number of ensuites, cloakrooms, WCs under stairs and smaller family bathrooms represents an ongoing stimulus for bathroom suppliers, with UK consumers renovating some than 830,000 bathrooms in 2016."
The report identifies a number of current trends in the bathroom market in 2016 with wall hung vanity units and sanitaryware, digital showers and Internet of Things integration currently on trend and providing sales growth. Market sizes and trends for each product sector are also discussed with MTW finding that the bathroom lighting market and furniture sectors are exhibiting above average growth with bathroom accessories also selling well as consumers continue to seek 'maximum impact for minimum effort'.
The research also reviews bathroom distribution channel shares and trends, assessing the impact of the burgeoning Internet retail market in 2016. MTW suggest that while there has been some price erosion within this channel, rising personal incomes and consumer preferences for higher value products are offsetting the 'e-commerce threat' to some extent, providing growth opportunities for specialist bathroom retailers and manufacturers.
Discussing future prospects, Mark continued: "Bathroom product sales are set to increase by some £170 million in the next four years, despite some sectors experiencing price erosion, indicating a positive future for bathroom suppliers who have clear market positions. Technological and aesthetic product development will support sales growth though the recent MMC ruling on internet distribution policies will prompt suppliers to closely examine their distribution strategies and implement more rigorous controls in terms of brand protection."
The general tone of MTW's 2016 report is positive for the bathroom market, though there is a clear polarisation between the lower value end of the market which is more reliant on volume demand, while rising average prices support higher value bathroom sales.
By 2020, MTW forecast that specialist bathroom retailers will retain market share, with annual growth averaging three to four per cent, DIY multiples' sales are set to increase by two to three per cent, while some Internet retailers continue to exhibit double digit annual growth rates.
MTW's report is available from £595 at: www.marketresearchreports.co.uk or by calling: 08456 524324.