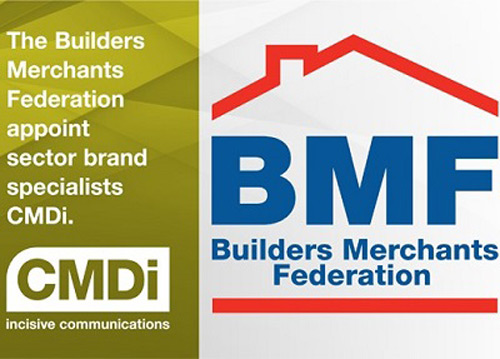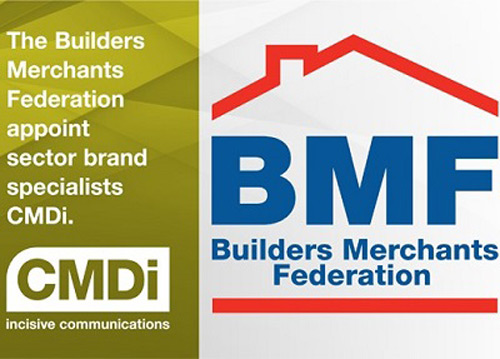 To help accelerate and strengthen its commercial development, The Builders Merchants Federation (BMF) has appointed built environment brand specialist, CMDi, based on the agency's recent work for the Federation of Master Builders (FMB).
"This move is part of the Federation's successful ongoing transformation programme," said BMF CEO, John Newcomb.
"This next phase is about sharpening our proposition to ensure we are meeting the needs of members exactly. A research programme and communications strategy will be developed to strengthen our positioning and raise our profile in the industry."
CMDi's research-based approach will help deliver customer focused benefits to all of the Federation's members and stakeholders, allowing the BMF to lead the industry in a way that delivers real value across the supply chain.
CMDi's MD, Dianne Lucas, said: "Having worked closely with trade organisations in the sector, most recently delivering the brand transformation programme for the FMB, we know how important it is for membership organisations to have absolute clarity about their role inside and outside the sector. That's how they make a difference to members, their members' customers, and to the industry as a whole."