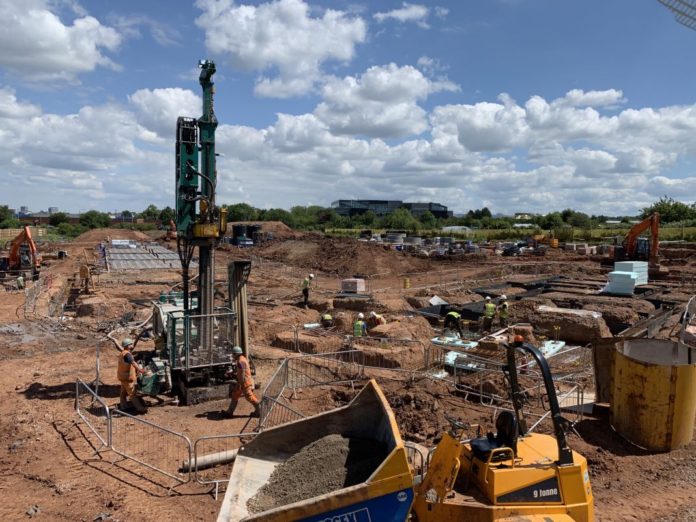 Bristol's commitment to achieving its carbon neutral pledge by 2030 is being helped along by a sustainable housing development now under construction.
Bristol City Council's 133 homes at Ashton Rise are being built using the Sig iHouse solution and heated by individual Kensa ground source heat pumps connected to a shared ground loop array of boreholes.
The installation will see each home making lifetime carbon savings of 30 tonnes compared to individual gas boilers, a statement said.
With completion expected in Spring 2021, works have commenced on site, with heat pump specialists Kensa Contracting undertaking the system installation.
The development has 40% of homes for social rent, plus houses for sale on the private market.
David Broom, commercial director at Kensa Contracting, said: "With fossil fuel heating systems being ruled out from new-builds from 2025, Bristol City Council's commitment to a lower carbon alternative six years ahead of the deadline should be viewed as the new benchmark. Bristol's plans for net-zero carbon by 2030 are ambitious, yet by adopting the low-carbon and low-cost approach used at Ashton Rise, we wholly expect Bristol to make huge strides to achieving its objective."