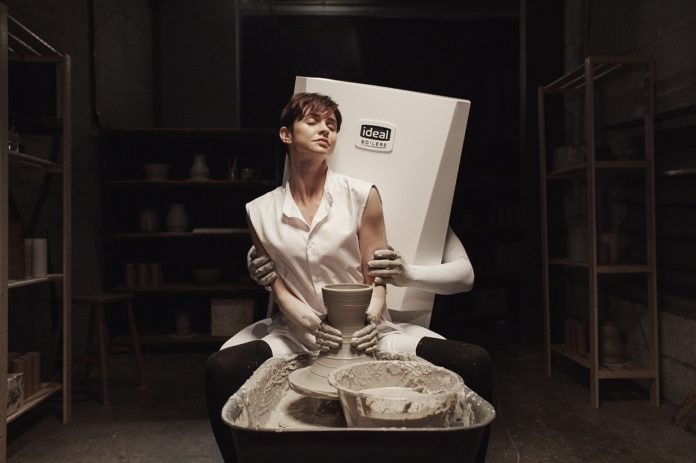 Ideal Boilers' Boiler Man character is returning to our screens in the brand's new 'Heartwarming Moments' marketing campaign.
Having premiered last week as part of Ideal Boilers' sponsorship of the National Television Awards, the campaign will continue to run across primetime ITV, Sky and Channel 4 stations, and will be supported by radio, video-on-demand, social media, digital display and PR, a statement said.
The creative is inspired by classic movie scenes, with the first being Ghost and its iconic 'clay pot' love scene.
Jo Shepherd, chief marketing officer at Ideal Boilers, said: "The boiler is at the heart of every home – it's practically part of the family. We're proud of the quality and reliability of our range, which are the key messages of this campaign.
"The aim of the campaign is to support our merchant and installer partners, and increase demand from end-users, all of whom will recognise the fun personality and heartwarming tone of voice we've become known for in the industry."