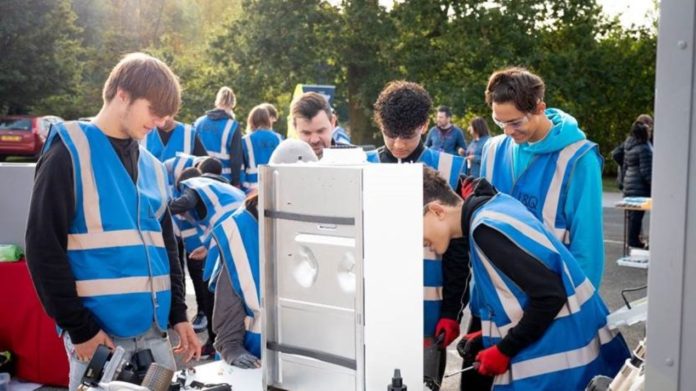 Baxi has participated in a trade taster day at Myton School in Warwick, to help educate students about the breadth of careers available in plumbing and heating and encourage the future generation to join the industry.
Organised by specification client, L&Q, Baxi trainers, Rob Pearson and Ian Trott, attended the day to speak to pupils about what life is like working in the sector, with practical, hands-on workshops held to engage all those attending.
Each session ran for around 45 minutes and provided schoolchildren with the opportunity to explore and experience different trades. All groups were able to spend time with the people who are considered experts in their field.
During the day, students were also given the opportunity to ask lots of questions whilst participating in each practical challenge. By getting involved and trying tasks for themselves, pupils were able to increase their knowledge of future career opportunities, in order to make more informed choices about employment options upon leaving school.
Rob added: "Sharing our knowledge with the younger generation is crucial when it comes to bridging the skills gap in our industry.
"Taking the time to explore the different parts of a boiler, solve fun challenges and interact with students can make all the difference when it comes to encouraging younger people to pursue a career in the heating industry. This is why trade taster days are so invaluable and give us a great chance to raise the profile of just how diverse and rewarding working in this sector can be."