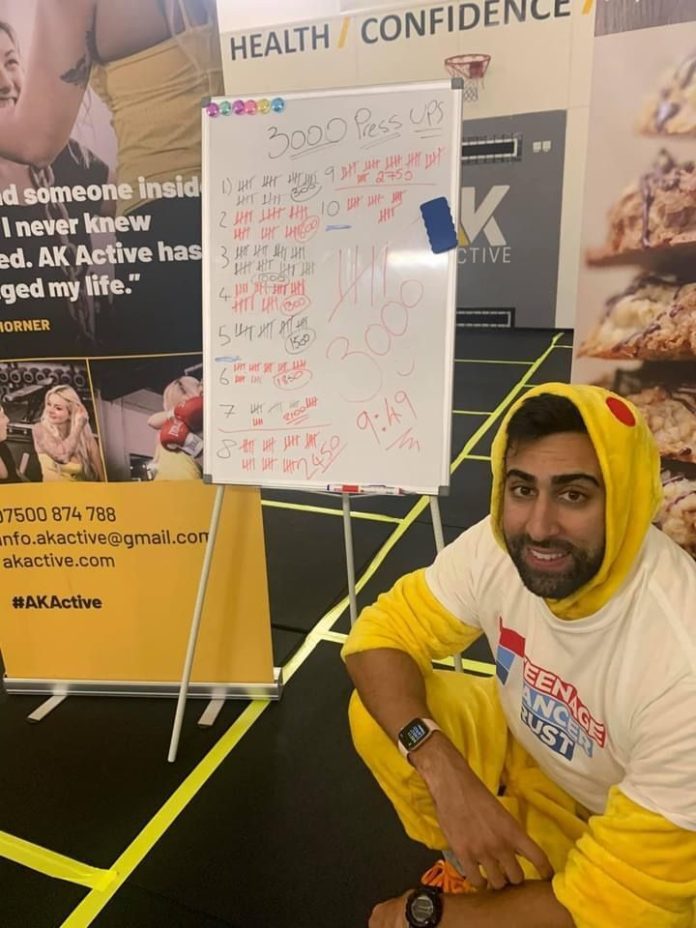 Baxi project manager Adam Badat has completed 3,000 press ups in just under ten hours in a challenge intended to be done over the course of a month, raising £1,200 for Teenage Cancer Trust.
Adam was fully supported by Baxi and his colleagues to reach his goal. As well as encouraging team members to take on their own fundraising pursuits, the company also has its own Baxi Heating Charitable Trust, which was established so the business can support charitable initiatives and organisations across the UK and Ireland.
Speaking about the challenge, Adam said: "When I'm not a project manager at Baxi I'm always at the gym, so it was the perfect way to put me through my paces and raise money for such a great cause.
"While the impact of COVID-19 has been hard on us all, I can only imagine the effect it has had on young people, especially those battling cancer. I am really proud to have helped such a fantastic charity and wanted to thank everyone at Baxi for supporting me." 
Nick Wilson, commercial and marketing director at Baxi, said: "Adam's commitment to help to make a difference to young people dealing with cancer is truly inspirational, and the £1,200 donation because of his efforts is something to be really proud of.
"Coming together as a community to support colleagues is an important part of our culture at Baxi, and Adam is an excellent example of how we can all make a difference."