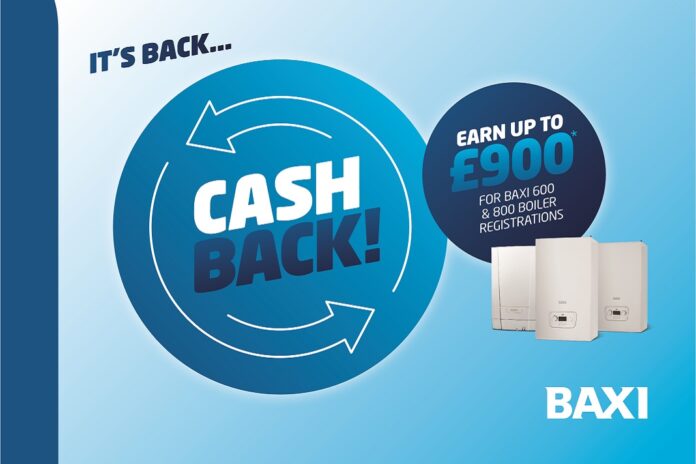 Baxi has launched a new cashback scheme which could see installers who are members of its Baxi Works loyalty scheme earn up to £900.
From September 4 2023 to 8 January 2024, members of the scheme who install and register any of the new Baxi 600 and Baxi 800 ranges through Baxi Works are eligible for the cashback offer.
For every three boilers installed and registered, installers will receive £300, capped at £900 total.
Baxi said it has launched the scheme at the start of the heating season to show its appreciation for the hard work and loyalty of installers across the UK.
The announcement of the scheme follows the launch of the Baxi 600 and 800 2 ranges, which have been designed to make installation and maintenance run even smoother, Baxi said.
Ranges come with seven year and ten year parts and labour warranties respectively, meaning engineers and their customers can have peace of mind about the boilers being installed for this latest cashback offer.
Rob Pearse, sales and specification director for residential sales at Baxi, said: "We are pleased to be able to bring back our cashback promo as a way of thanking our loyal network of installers. Baxi is always committed to the hard-working network of heating engineers in the UK.
"Whether it's providing the best products, a full suite of training courses and expert support, or this latest cashback reward, we want to take every opportunity to show our gratitude."