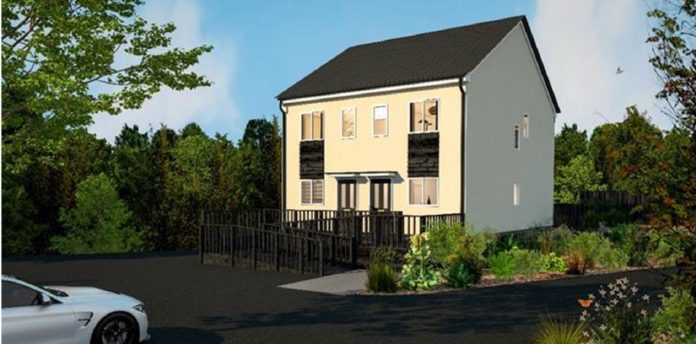 Baxi Heating and Worcester Bosch have showcased their hydrogen boilers in the UK's first 100% Hydrogen Home public demonstration.
The project will demonstrate the use of hydrogen-fuelled appliances in a real-world setting, signalling a clear step towards sustainable hydrogen technology for heating, hot water and cooking in UK homes, they said.
The innovative semi-detached properties, built in partnership with Northern Gas Networks, the government's Department for Business, Energy and Industrial Strategy (BEIS) and gas distribution network company Cadent, will be located at Northern Gas Network's Low Thornley site, near Gateshead.
The modular homes will be built by the end of March with appliances installed by the end of April. Alongside the hydrogen boilers, prototypes of hydrogen-fuelled fires, cookers and hobs will also be installed by partners working with BEIS on the Hy4Heat project.
Both companies have already been involved in several trials including 'HyStreet' at Spadeadam in Cumbria, where hydrogen boilers were installed in specially built demonstration houses, to enable tests and research to prove the safety of converting homes and gas networks to hydrogen fuel.
Karen Boswell, managing director at Baxi Heating UK and Ireland, said: "We are hugely proud to be a part of another ground-breaking hydrogen heating project and remain at the forefront of low carbon development.
"Baxi Heating's innovation and expertise with hydrogen technology, from lab research to participation in real-world trials, forms a key part of our commitment to a sustainable heating future. We are thrilled that this development will be used as a benchmark to educate the next generation in how we can provide clean, green energy to the homes of the future."
Carl Arntzen, chief executive officer of Worcester Bosch, added: "The Hydrogen House project will help spearhead the safe implementation of hydrogen gas into the gas network and ultimately our homes."