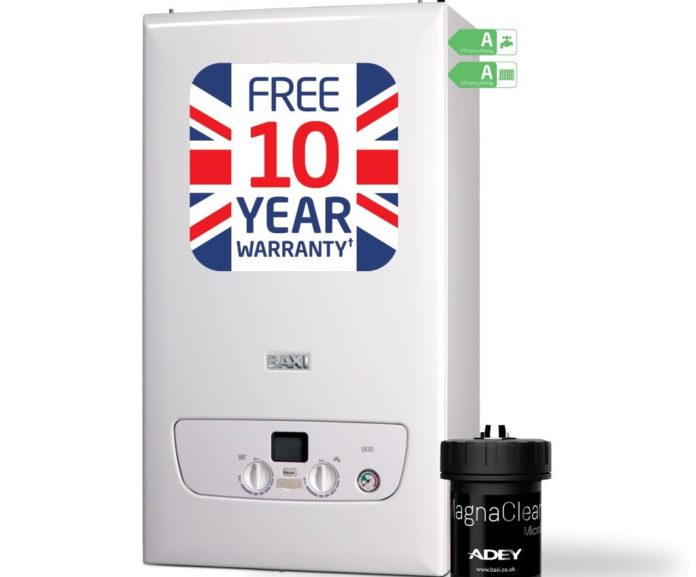 Baxi has unveiled its new 800 range of boilers ahead of a full release next month, on September 2nd.
The range has been designed "to meet the changing needs of consumers", consisting of the Baxi 825 Combi, Baxi 830 Combi, Baxi 836 Combi, Baxi 818 System and the Baxi 824 System.
Each boiler has a central flue design and comes with a 10-year parts and labour warranty, and a compact Adey Magnaclean Micro2 magnet system filter to protect the heating system.
Of the accessories available to complement the range, there is a rear pipework kit, extensive range of flues and accessories for versatile siting, IFOS in-flue weather sensors for easy compliance with Boiler Plus and the uSense smart control.
David Cook, sales director at Baxi Heating, added: "The new Baxi 800 range is straightforward to install, reliable and easy to maintain. It was designed with installers in mind, with the features they told us they prefer, such as brass hydraulics. The 10-year warranty and magnetic filter mean they can offer their customers the complete package."