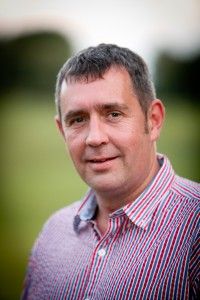 Installers could unknowingly be in breach of British Standards when it comes to recirculating systems, according to the manufacturing of plumbing systems, Uponor.
Mark Dowdeswell, plumbing applications manager at Uponor, said: "The latest amendments to the standards within the UK building regulations, date back to 2012, following the publication of the BS EN 806-5 and BS 8558. What is particularly interesting is, that as a result of the amendments, a number of products have now been classified as unsuitable for use in recirculating systems.
"It is important to understand these amendments and where the changes have been applied. Crucially, there are a number of fundamental changes, that installers and specifiers should be aware of. BS 7291 remain the same, and therefore piping systems built to this standard are not suitable for re-circulating systems. Under the BS ISO 15875 – products designed to this standard, can be applied to recirculating systems.
"A further key change, according to the British Standards, is that pipework in recirculating systems must be capable of handling water temperatures of 65º ±5°C and must also feature a high limit cut-off facility to ensure safety is maximised. Furthermore, the BS EN 21003 standards for multi-layer piping systems also demand the same requirements, with a high limit cut-off facility, and pipework capable of handling hot water temperatures of 65ºC and above.
"The changes within the British Standards are designed and formed as a result of industry consultation and the changes have been made to ensure safety standards are met and maintained throughout the marketplace. The potential ramifications of applying the incorrect piping to a recirculating system are huge when you consider the water temperatures which they carry.
"One of the key reasons for this is for the prevention of legionella, known to grow most acutely when water temperatures are between 25 and 50ºC – outside of these ranges the bacteria either remains dormant or is killed off. Legionella is a bacteria that is responsible for 90% of all cases of legionnaire's disease and in 2010, there were more than 350 outbreaks identified, ten of which resulted in fatalities.
"The benefits of a recirculating system, however, are clear – particularly for those properties requiring a constant supply of hot water, such as residential or nursing homes; places by definition that will also see many elderly and potentially vulnerable individuals taking residence there.
"My advice to any installer, therefore, is to have a clear understanding of the changes and the relevance to them, and speak to either their local merchant or pipe manufacturer for advice ensuring safety as standard, in all applications."