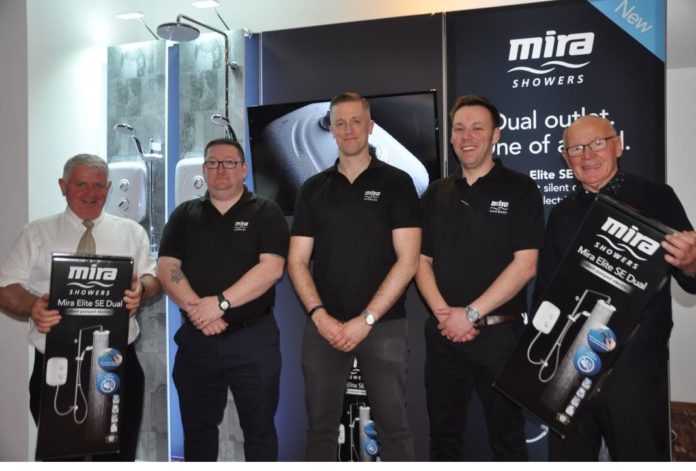 Members of the APHCI (Association of Plumbers and Heating Contractors Ireland) have been given an exclusive preview of Mira Showers' Elite SE, which it said was the first dual outlet, silent pumped electric shower in Ireland.
At a special members' event earlier this month, the latest incarnation of Mira's popular Elite model, which was first introduced in Ireland in 1994, there was a prize draw saw ten installers go home with a free Mira Elite SE.
Paul McGuire, associate channel manager, installer communications at Mira Showers, said: "Staying close to trade associations like the APHCI is critical for us as a manufacturer to provide solutions for installers and their customers."
Darren Stretch, product manager at Mira Showers, added: "Providing a convenient showering solution for low pressure gravity systems, the Elite SE and Elite SE Dual solves the issue of poor flow for those people with these systems fitted in their homes.
"More and more consumers are looking for products which cut noise in the home and the Elite SE's Quiet Mark approval helps them make an informed decision when choosing their next shower. Plus, with the dual outlet option now available, customers can enjoy the experience of a luxurious overhead deluge."