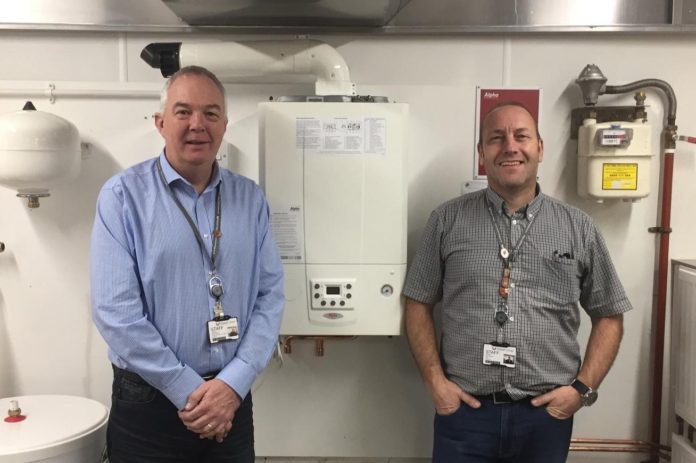 Walsall College has created a new plumbing and heating provision for adult and apprenticeship programmes, with Alpha Heating Innovation's boilers taking pride of place.
Walsall College required a training facility that could train up to 12 apprentices in one area, ensuring each student had a dedicated bay to work from.
One of the college's main requests was to implement a single-branded heating system which would offer a range of both system and combi boilers to suit the standardisation and needs of the project.
Alpha's system boilers were installed for the apprentices to use, whereas the combi boiler was supplied purely for demonstration purposes.
All boilers were installed on original systems, and the apprentices installed all the new pipework.
Graham Neale plumbing and gas lecturer at Walsall College, said: "Working with Alpha was an utter delight, and the entire process was seamless.
"In terms of project delivery, there were time constraints. The training provision was already up and running, which meant we had to source suppliers quickly. Alpha's Area Sales Manager, AJ Kalirai, went above and beyond; using his expansive industry contacts to source other manufacturers' products that we needed to finish the project. The college was extremely impressed with Alpha's ability to accommodate the project's requirements, investing time and effort into fulfilling each and every request."