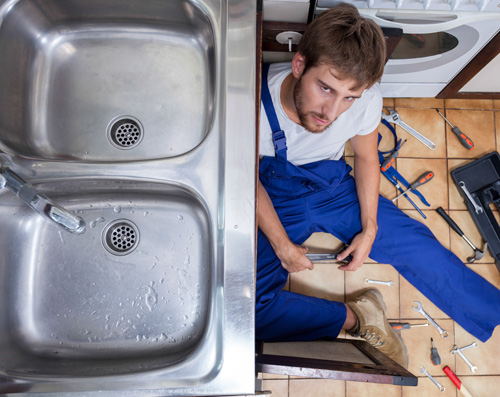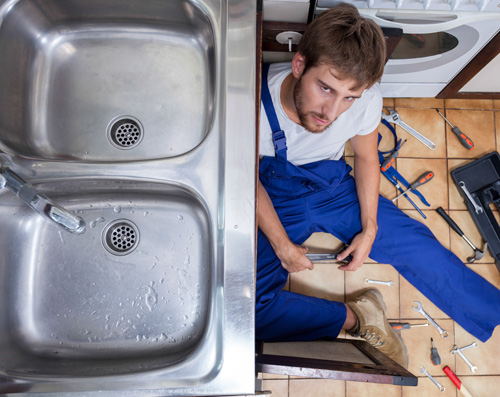 Over the last few years, Nightmare Customers has encountered a number of different customers. "From the good and bad, to the down right despicable," @nightmarecusts said. "From trying to claim for damages done to a floor, to not paying for completed work. What is becoming more and more frequent with some customers is they are becoming a nightmare to work for.
"There are plenty of installers that get emails and texts from customers looking for a quote for a boiler installs, they go out to do the quote, and then are told they are the sixth installer giving a quotation. Another example, the customer says they a have a xxxx boiler and it's faulty, it's giving xxx fault code and after researching it they think it's the printed circuit board (PCB), so the customer purchases said PCB and is looking for a price for the engineer to fit it.
"A majority of customers would tell you they fear or have had a 'bad' experience with an installer/oil/gas engineer, which has attached us to negative stereotypes.
"It also doesn't help with the likes of TV programmes targeting bad builders and installers. TV shows seem to have no difficulty finding 'rogue traders' and a majority of customers contacting the TV companies tell them they have had a 'horror' experience and want to tell their story…but what about ours? What about the oil/gas engineer or installer in the front line?
"A couple of twitter friends shared their nightmare customers with me and have agreed to share these stories with you…"
Chris Barrett (@JABGasandHeat) said:
"A customer wanted a new boiler and power flush of her heating system. During the initial site visit, she mentioned that she had recently purchased a new bathroom suite, and could we please add to the quote a labour-only charge to install the bathroom for her. Being an existing customer for many years, we agreed to do this.
"We completed the works, boiler all fired up, commissioned, system flushed and new bathroom installed. We sent her the final invoice, which included agreed extras. She wrote back to us saying that the hot tap on the bath was not working correctly, accusing us of not installing it right. Our response was that we connected the existing pipework to the tap, so the tap must be faulty. We returned to have a look, sure enough the flow from the tap was poor, but the tap did not feel right, not moving a freely as the cold tap.
"We asked her to get another one sent out. She refused point blank, blaming our work and that no invoice would be paid until we have sorted the problem. We gladly pointed out the fact that she had purchased faulty materials and the fact that we will be charging for any time spent arranging a replacement. Again, this fell on deaf ears and she said that we should take her to court for the money.
"At the time, we were a member of the Federation of Small Businesses (FSB) so had access to free legal advice. Upon contacting the FSB, it was very helpful in telling us how to draft a letter explaining the fact she was in breach of contract and we were entitled to full and final settlement of our invoice amount. Due to the fact she had purchased faulty materials, it is not our responsibility to deal with warranty issues. However, if she pays 90% of the invoice amount, ten per cent can be retained until she gets a replacement tap sent out. As a gesture of goodwill, we will change the faulty tap free of charge, then the remaining ten per cent of the bill must be paid.
"The customer obviously took legal advice, as a few days later she agreed. To this day, we have refused to carry out any more work for the customer concerned."
Anonymous said:
"I had finished a full heating system, and the customer requested I pop back around and remove the radiators from the wall in order for her decorator to paint behind each one. So I did as requested, albeit slightly begrudgingly. All six radiators removed and carefully stood aside, making sure they all stayed in the correct room.
"Imagine my surprise when I had a call a few days later telling me that as I hadn't put all of the radiators somewhere safe, her decorator had got paint all over them. More to the point, she wasn't going to pay the remaining money outstanding until I had cleaned up each radiator, and re-hung them, free of charge.
"I explained perhaps she ought to be having this conversation with her decorator rather than me and that I wouldn't be carrying out any further work until I was paid. She paid up."
@nightmarecusts concluded: "Although there are ways of avoiding some of the above problems, in reality there isn't much a trader can do to avoid facing such issues. Just be vigilant and remember that there are rogue customers out there willing to act immorally and take advantage of you.
"However, just like rogue traders, rogue customers are probably in the minority and it would be wrong to treat every customer with suspicion. Although if you asked installers out there on twitter about some of their nightmare customers, I'm sure you would have a nice line of them wanting to tell you their stories."
You can send your customer nightmare stories to: @nightmarecusts, and for a chance to be featured in Plumbzine, contact us on: bgrylls@unity-media.com or tweet us: @HpmMag.