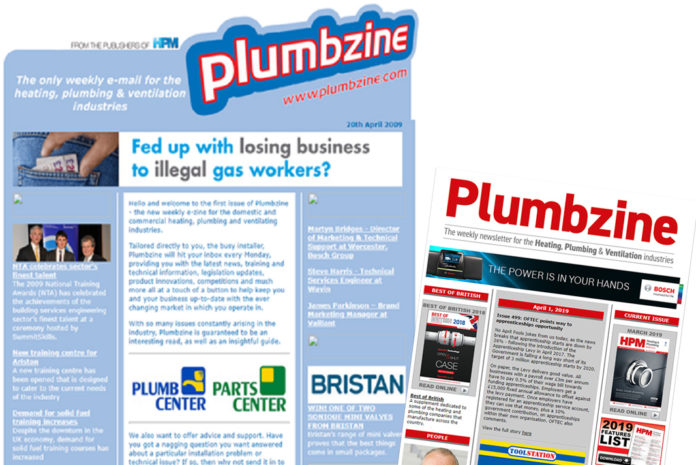 Our weekly newsletter is ten years old. The phrase "they grow up so fast" comes to mind, and ours certainly has, as you can see from the first issue pictured above. When it first started, it was the only weekly newsletter for the heating, plumbing and ventilation sectors. Although this is no longer the case, we do hope that ours is your favourite.
Thank you to all of our readers, and if you haven't subscribed, then please click here to do so. Over 23,000 people have already done so, so don't just listen to us, listen to them!
Here's to the next 500 issues.