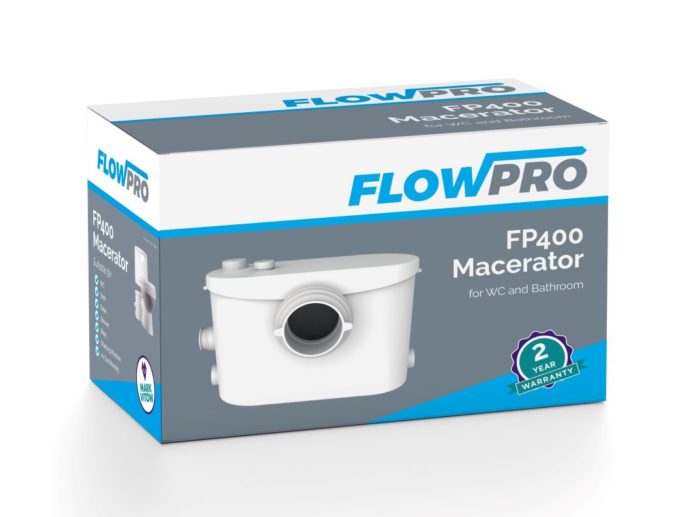 Independent distributor of plumbing, heating and bathroom supplies, Mark Vitow, has produced a range of videos to help merchants and installers become more familiar with its exclusive range of high-quality macerators.
The FlowPro range of macerators provides a waste pumping solution whatever the scenario. The range is considerably cheaper than equivalent products and includes models which can process water up to 100°C and which can pump up to 100 metres horizontally and up to 10 metres vertically.
The FP400 series is perfect for domestic applications and offers tool-less access for servicing and maintenance.
The FP800 is the most powerful in the range and is ideal for commercial and heavy use. This model offers the easiest access for servicing and maintenance with the motor removeable in situ. A voice alarm alerts when maintenance is required.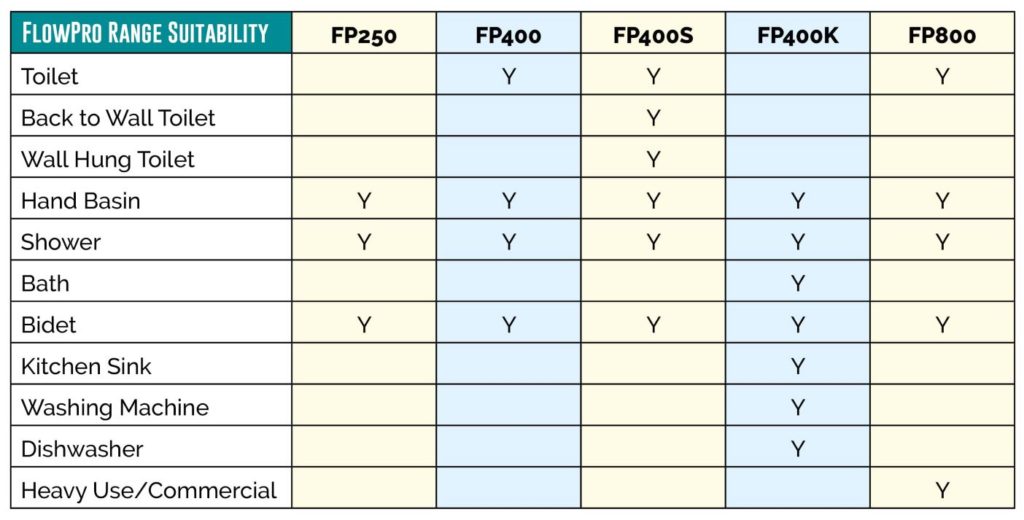 Full technical support is available from the company's team of highly skilled engineers. Installers are welcome to contact support during the installation and can utilise WhatsApp video chat, if needed.
Found below, each of the videos provide an overview of the features and benefits of the FlowPro range.
FP400 series for domestic applications
FP800 easy service access macerator for commercial/heavy use
"We are pleased to have been able to develop our FlowPro support available to merchants and installers over the last few months," said Matthew Phillips, managing director at Mark Vitow. "As well as continuing to offer full technical support for our exclusive range of macerators, we hope that our new FlowPro videos help to highlight the many features and benefits of each model and enable the industry to have the same success and confidence in the FlowPro range that we proudly have here at Mark Vitow Ltd." 
Mark Vitow has been a distributor of plumbing and allied products for over 30 years. For more information, visit www.markvitow.com.