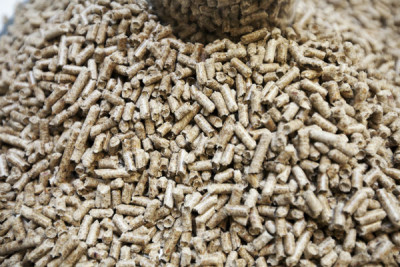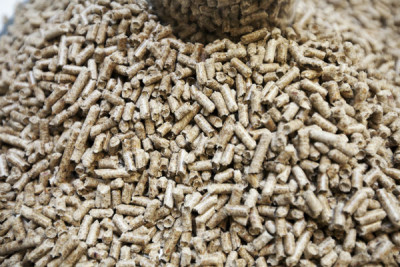 Summer's here and the chill of winter is far from our hearts and minds. However, according to renewables expert, Michael Wright, MD of Yorkshire Heat Pumps, now is the perfect time to invest some time and effort into looking after green heating systems, so to ensure you stay toasty in the home during the cooler months:
Check pellet levels for biomass boilers
Check the fuel level in the pellet store and order in good time to avoid running out and to sidestep the autumn rush. Pellet suppliers often have summer offers on ahead of an autumn price rise, so don't miss out on a bargain.
Before you fill up, remember pellet stores need maintenance too
Pellet suppliers sometimes send a reminder about routine cleaning, but it's worth remembering, as failure to maintain pellet stores can affect boiler efficiency. The recommended annual service entails emptying any residual pellets and vacuuming out any accumulated dust. Time this when the pellet level is very low to avoid unnecessary waste. Most pellet suppliers offer this service and it can be combined with a delivery to top up the pellet store once the cleaning is done.
Take care if you shop around on price
Take time in the summer to research pellet suppliers to check for good deals. Pellets must be sourced from a supplier that meets the Renewable Heat Incentive scheme sustainability criteria and evidence of this is required to qualify for the payments. Check if the supplier has accreditation by searching on the Biomass Suppliers List (BSL). Be aware though, suppliers on this list might also sell cheaper fuels without a BSL accreditation number.
Plan your routine maintenance
The digital display on biomass boilers will indicate when the ash can needs emptying or the boiler needs cleaning. While emptying the ash can is a simple task and can be done at any time, the boiler needs to be turned off and cooled before thorough cleaning can take place. Summer is the ideal time for this job.
Ground source and air source heat pumps also need an annual service. Again, summer is a good the time to do this, when heat demands are low and service engineers are more readily available than in the autumn rush.
Check associated alarms
Remember to check the life of the carbon monoxide alarm – most models last seven or ten years and the renewal date is usually displayed on the alarm.
And for a non-domestic installation: Plan meter re-calibration
Most heat meter models need re-calibrating every ten years. Check when it is due and plan the re-calibration carefully, as it will need to be removed and sent off to the manufacturer, or other calibration body and need reinstating ahead of the next meter reading.