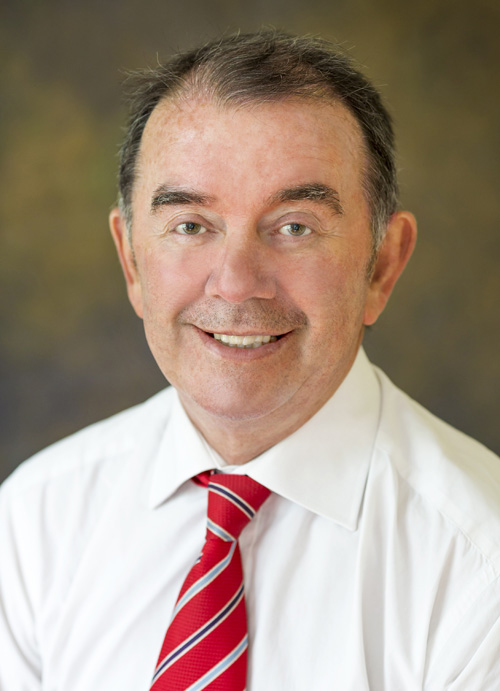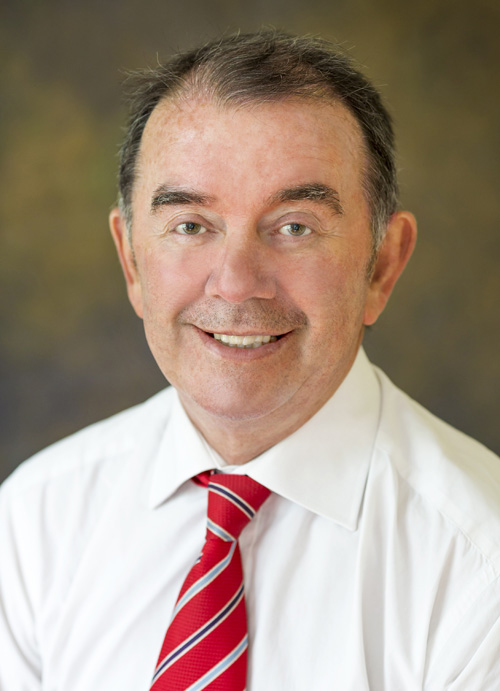 Jim Boyce has worked in the industry for 30 years, but he's not always been involved in heating and ventilation. He has, however, always worked in sales and has a realistic understanding of what people want. It was while working for his first employer, YKK, that he learned the importance of keeping it simple.
"I'm passionate about selling products that perform a useful function, that help people," Jim said. "That's why I'm proud to have worked with some amazing boiler brands like Alpha, Baxi and Vaillant. It's given me the opportunity to look at developments in boiler technology while they're still on the drawing board. Some advances have been phenomenally important to in-home safety and energy efficiency, but many boilers, especially now, are over-engineered. They're so chock full of additional components like micro switches, sensors and valve motors, something's always going to fail. And, if you can read the newer control panels, with their complicated background menus, I congratulate you, but many installers and consumers are just plain confused by them. Why make everything so complicated?
"At Intergas we take the opportunity to talk to our P5 installers when they're undergoing training and get their feedback on what they're looking for in a boiler. Of course, reliability is always first on the list and their frustration over the most common failures on combi boilers such as diverter valves sticking, auto air vents leaking and secondary hot water plate heat exchangers clogging up, are openly expressed.
"Two years ago one of our P5 installers said he was fed up with changing diverter valves, where it's usually tucked behind something else and a real faff to get at and. When it came to compatibility, why did he have to be restricted to buying a specific (and usually more expensive) part, because there's no commonality between manufacturers' ranges? However, the growing complexity of boilers naturally has a knock-on effect on the training needed to understand them. No installer wants a complicated boiler, but with some boiler brands you'll have to attend an eight-hour training course. That's a whole day's business gone, excluding travel, for an experienced heating engineer.
"Now we've all heard the phrase 'keep it simple stupid' and get the gist that as the world gets more complicated, it's the simple solutions that provide true, sustainable benefits. However, this phrase, or the KISS principle as it's more accurately known, was created 60 years ago by American aeronautical engineer, Kelly Johnson, to make sure no one on his systems design team lost sight of their goals through overly-complicated thinking.
"Kelly wanted the aircraft he was designing to have simple, easy to carry out repair processes, so that mechanics could fix problems using the tools and skills they already had. You might argue that the world in the mid-fifties was a very different place to the one we inhabit now, and that attaining simplicity is outmoded, but you'd be wrong. KISS is alive and well in, of all places, the software industry. The KISS principle states that: 'Most systems work best if they are kept simple rather than made complex; therefore simplicity should be a key goal in design and unnecessary complexity should be avoided.' But it takes more than a little bit of genius to be that uncomplicated. Just think James Dyson and his mission to create a vacuum cleaner that doesn't lose suction; or Teflon, a coating which is, quite simply, used everywhere and, at the other end of the scale, the humble zip. In fact, the world is full of great products which have been produced thanks to the clear, unclouded thinking of dedicated inventors.
"Harry Bosscher, the chief executive of Intergas Heating, probably didn't think of himself as an inventor when, as a senior engineer at the company in 1994, he was asked to find an alternative to the Geyser-style boilers being used by a housing association in the Netherlands. These boilers were prone to break-downs, a cause of frustration among tenants, and did not provide adequate energy efficiency or economy. After a couple of years of development, Bosscher had built a prototype for a combination boiler that was so advanced, yet so simple, it remains at the cutting edge of boiler technology over two decades after its launch. The boiler has only 12 components, which includes four moving parts; the two-in-one aluminium heat exchanger is so solidly built that it has never had a mechanical failure, and the intelligent design dispenses with the need for a secondary hot water plate heat exchanger, diverter valve, valve motor and auto air vent. With fewer parts there's less to go wrong.

"I'm no philistine when it comes to progress, but it should be progress with a purpose. For example, some of you might be fed up that Apple has removed the 3.5mm headphone port from the upcoming iPhone 7 to make it even slimmer; you'll have to buy new headphones or use Bluetooth, but as with all things Apple, you know you won't be disappointed. The phone will perform as you'd expect and it will look even better, because that's what Apple does. Can the same be said for boilers? Has increased complexity improved energy efficiency and reliability? Perhaps, in some cases, but I keep my ear to the ground, and that's not what I'm hearing."