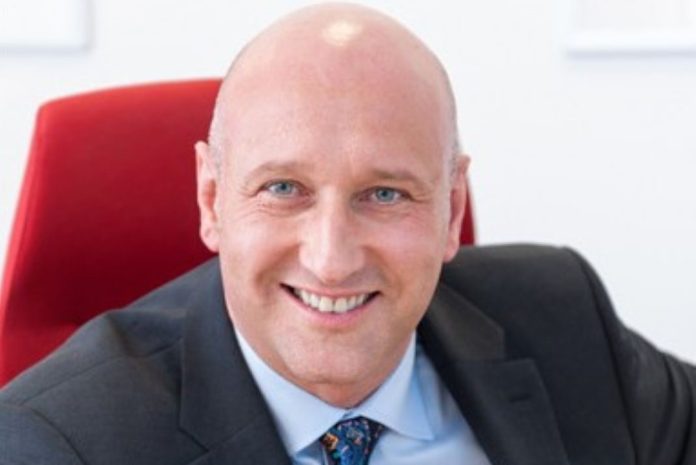 The low carbon route is the only one that leads to net zero but where are the policies to guide the way? NIBE managing director Phil Hurley explores more in his latest blog posting.
Despite growing conversations around the phase out of fossil fuel boilers in new and existing homes, there is still no clear roadmap or policies in place to steer the way.
Only a few days ago, confirmation was again given in the House of Commons that £320 million of funding has been allocated the Green Homes Grant Voucher Scheme for 21/22 to make homes and buildings more energy efficient and less carbon intensive. However, there are rising concerns across industry that the Green Homes Grant scheme will be cut short in disregard of its recent extension. Such a decision would completely undermine the government's promise last summer to deliver home improvements to 600,000 homes across England and would leave much of the funding allocated to the scheme unspent. Cutting the scheme short prematurely would not only be a lost opportunity to accelerate the low carbon transition this time round but would also damage public confidence, discourage the installer base, and tarnish green retrofit schemes in the future. The Green Homes Grant scheme frankly cannot afford to fail.
Demand for the scheme has been overwhelmingly positive, showing a clear appetite from homeowners to install the measures on offer. The influx of applications highlights the pent-up demand and lack of support available prior to its launch. Around 70,000 household applications have been submitted which represent over 100,000 individual measures. The majority of applicants are seeking to take a multi-measure approach which is great to see.
Of course, the scheme has not been without its troubles. Initial delays to the issuing of vouchers and poor administration have already left a notable bad impression on all parties. This delay has caused distress to households and financial implications for businesses who have invested in strengthening their workforce to deliver work that they have not yet been able to carry out. To cancel the scheme at this difficult stage would leave many to question the government's commitments to fulfilling its promises on the road to net zero and would contradict the encouraging messages sent to installers and homeowners when the scheme was first announced last July. Effort must instead go to tackling the teething problems, caused largely by the rapid introduction of the incentive, and turning it into a success story that can be looked back on for years to come.
The successful execution of the Green Homes Grant is also essential to the success of upcoming programmes like the Clean Heat Grant scheme. The design of this particular incentive, which opened again for consultation this February, proposes to provide upfront capital grants of £4,000 to remove the upfront cost barrier of heat pumps. This is expected to follow on from the Renewable Heat Incentive in March 2022, as part of plans to phase out fossil fuel heating. Such plans are however at risk due to unstable messaging from government. Cutting the Green Homes Grant scheme short could discourage the industry from delivering work under the Clean Heat Grant scheme and could deter households from applying for the vouchers out of fear that the work would not be delivered. Even if consumers were to demonstrate high interest in the scheme, as they have done with the Green Homes Grant, there is a very real possibility that the industry would be unable or unwilling to invest to deliver the demand.
This is a risk that must be avoided through the successful continuation of the Green Homes Grant scheme. Installer numbers today are nowhere near where they need to be to deliver the government's deployment target of 600,000 heat pumps per year by 2028, but there are over 130,000 heating installers in the UK today who are capable of upskilling. Stable policy – and clear messaging– is required to ensure that these installers are willing to upskill as required. Closing the skills gap that exists today is by no means an insignificant challenge, but it can be overcome through collective responsibility. Industry has a strategic role to play in strengthening supply chains through training to prepare for the mass rollout of low carbon solutions like heat pumps; and consumer awareness and acceptance of green solutions must be developed to stimulate demand. However, these ambitions will not be met without clear and stable regulatory frameworks that incentivise low carbon technologies and leave no room for installers to question the road ahead. Stop-start policies will have the opposite effect and could leave a sour taste for years to come.