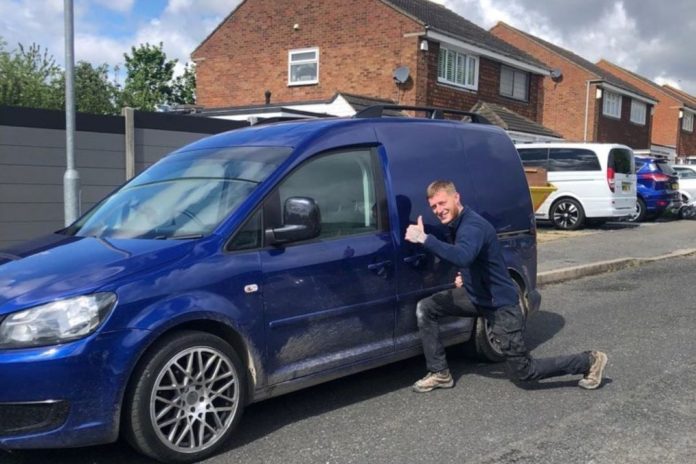 Throughout lockdown, many of the UK's plumbers were out working on the front-line completing emergency repairs for their customers. Wavin Hep2O wanted to find out more about how these lockdown champions have been going the distance to support their customers during these challenging times.
To kick things off, Wavin Hep2O recently caught up with Jimmy McFarlane from Versaflow Plumbing (virtually, of course) to talk about what it's been like to be a key worker during the pandemic, one emergency job he'll never forget, and how it feels to be properly back on the job now lockdown restrictions have eased.
What was it like being a plumber during lockdown?
I've been a plumber for 10 years now and this has definitely been a first-time experience for everyone. It's certainly been very strange, but I've been quite lucky because I actually only had to take one week off at the beginning of the pandemic to work out exactly what my strategy would be.
How have customers felt during this time?
To begin with, customers were quite apprehensive about us being in their homes but we've been following all the correct safety measures and wearing the appropriate PPE. This has definitely taken some getting used to but I think customers are starting to relax more now as we begin returning to normal.
Can you tell us about an emergency job you were you called out to during lockdown?
I was called out to a customer's home in Kent for an emergency repair on a hot water cylinder, which was causing a leak through the ceiling to the dining room area. When I arrived, I noticed that there was a corroded pipe on the air separator and the heating pump was old and deteriorating, but both of these were tucked away behind the leaking cylinder. Because the cylinder needed to be removed to gain access to the separator and heating pump, I decided to carry out an entire re-pipe to make sure everything was accessible in case any problems did happen later on.
At any ordinary time, this sort of job would have taken a couple of days, but to limit customer contact and make sure I didn't have to return the next day, I worked flat out and was able to complete the job in just 12 hours.
A big shout out to Jimmy and all the other plumbers out there who carried out emergency jobs over lockdown.
Got a lockdown plumbing story to share? Head over to Hep2O's Facebook, Twitter, or catch them on Instagram at @hep2o and drop them a direct message!