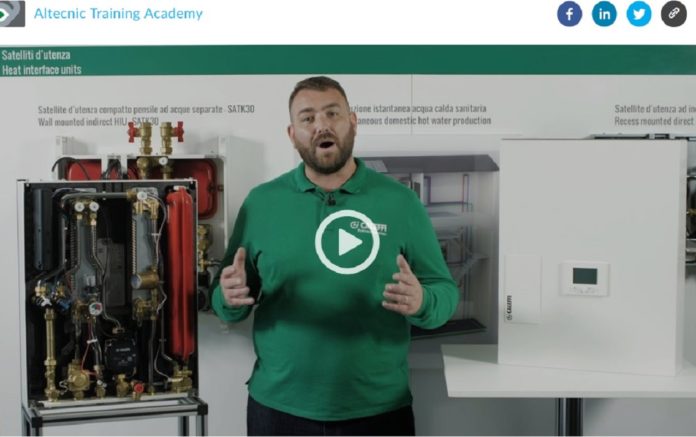 Altecnic has posted a new video online to help heating engineers with the installation and maintenance of heat interface units (HIUs).
With one of the biggest drivers in the UK heating market the move towards low carbon building services, heat networks are a key contributor to the government's commitment to decarbonise to Net Zero by 2050.
You can find out more about installing and maintaining HIUs, by watching Ed Morris' training video or put your questions to @AltecnicEd.
Both Altecnic and its parent company Caleffi pride themselves on their ability to anticipate market needs and develop innovative products to meet those needs. The electronic SATK32 HIU is a great example of such innovation, with a number of features to help the specifier and end user achieve a cost effective, energy efficient and reliable district heating system.