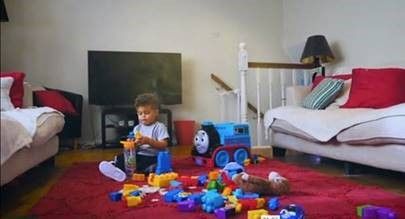 This Gas Safety Week (17-23 September), Gas Safe Register has found that people are much more likely to own a smoke alarm (76%) than an audible carbon monoxide (CO) alarm (47%) even though CO is known as the silent killer as you cannot see, taste or smell it.
Carbon monoxide poisoning can occur if a gas appliance is unsafe yet when more than 2,000 UK adults were polled, only one in five (19%) knew that you can't tell if a gas appliance is leaking CO compared to one in three (30%) who didn't know, or thought you could see, taste or it.
To mark the eight annual Gas Safety Week, Gas Safe Register has created a video to demonstrate how CO can be missed from the home safety checks.
Jonathan Samuel, chief executive of Gas Safe Register, said: "Our research shows that lots of people aren't aware of the symptoms of CO poisoning or how to know if their gas appliance isn't working safely. This Gas Safety Week we're helping people find out more about how to keep their homes gas safe and reminding everyone to not cut corners when it comes to getting their gas appliances checked on an annual basis."
Gas Safe Register recommends that people get their gas appliances checked on an annual basis to ensure gas appliances are working safely and efficiently. However, one in four (24%) of the 2,000 UK adults polled don't follow this guidance and could be using illegal gas fitters as one in ten people (11%) said they don't get their gas appliances and don't know if their engineer is Gas Safe registered (eight per cent).
Gas Safe Register recommends six simple steps to keep our families safe and warm in our homes:
Only use a Gas Safe registered engineer.
Double check both sides of your engineer's Gas Safe Register ID card to know that they're registered and qualified to work on your gas appliances.
Have all gas appliances serviced and safety checked every year.
Familiarise yourself with the six signs of CO poisoning; headaches, dizziness, breathlessness, nausea, collapse and loss of consciousness.
Check appliances for warning signs that they are not working properly, e.g. black marks or stains on or around the appliance, lazy yellow flames instead of crisp blue ones and condensation around the room.
Fit an audible CO alarm for a second line of defence against CO poisoning.
Show your support for Gas Safety Week 2018:
• Follow @GasSafetyWeek and #GSW18
• Pledge your support here.
To find out more about the dangers, preventable measures and to find a Gas Safe registered engineer visit: www.gassaferegister.co.uk or call 0800 408 5500.
Also find more information from Gas Safe Register on social media @GasSafeRegister, #dontcutcornerswithgas.