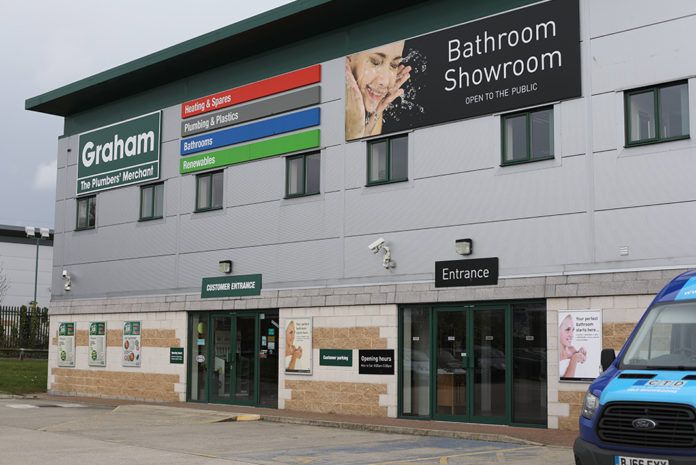 Why is gas safety important?
Every year thousands of people across the UK are diagnosed with carbon monoxide (CO) poisoning due to badly fitted and poorly serviced gas appliances. A highly dangerous gas, CO can also cause fires and explosions and yet shockingly, recent research from the Gas Safe Register suggests that only 41% of people who hire a gas engineer check that they are legal and qualified before letting the engineer into their home.
Most installers will be well aware of best practice when it comes to the issue of gas safety. But in addition to presenting your Gas Safe Card it is worth highlighting to your customer the reasons why they should only hire Gas Safe registered engineers. When quoting, ensure you are not being undercut by an unqualified tradesperson by explaining that while the customer may find cheaper quotes elsewhere, it is essential that they check the installer's Gas Safe registration. By becoming an advocate for the Gas Safe Register, you can ensure that you are not losing out on trade to those trading illegally and that your customers are employing only safe and qualified engineers.
Why should installers invest in training?
By undertaking training, installers can be assured that they are advising their customers appropriately when supporting them in choosing a new boiler in place of inefficient existing systems. This will in turn provide multiple opportunities for installers to use what they have learned to sell in additional services.
For training opportunities, installers should enquire at their local merchant for relevant manufacturer training, as most companies have strong relationships with leading manufacturers and the capability to align customers with relevant courses.
Additionally, it is important to remember when installers visit their local merchant – staff are not just there to supply product or host training sessions. With constant revisions to legislation and building regulations as well as ever-changing government schemes, merchants can play a vital role when it comes to technical queries, support and guidance.
For example, the team at Graham undertake a huge amount of training every year to remain up to speed with market drivers, legislation and best practice. By doing this, Graham staff are well equipped to provide knowledgeable advice in branch to the customers that rely on us on a daily basis.
What's the danger of counterfeit heating spares?
Although often overlooked, installers should also make sure that only genuine spare heating parts and boiler replacement packs are used for work on gas appliances. It can be tempting to purchase replacement parts for a lower price, especially in such a competitive sector. However, it is important to consider the quality of the spares and unfortunately if the price seems too good to be true it often is.
Real products will offer an element of traceability so that any concerns can be raised quickly and efficiently, whereas counterfeit parts come with no guarantee of materials used, quality of the product or support if something goes wrong. These types of products can not only damage the boiler but also create a potentially life-threatening heating system.
For ultimate peace of mind, installers will want to choose a reputable merchant to supply them with genuine parts. This is the best way to ensure the quality and suitability of the product for the project in hand, but it also means the supply can be guaranteed. Also, as part of the Graham Promise, installers have the added assurance that products will arrive on time quickly and efficiently.
Initiatives like Gas Safety Week are not only great opportunities for installers to talk to customers about the safety of their heating systems but also for merchants to inform installers about the range of opportunities they have available. By speaking to a local merchant, installers can get advice on the spot, undertake relevant gas related training and ensure they are only installing genuine spares, all of which can help them feel confident that they are contributing to the industry in a positive way.