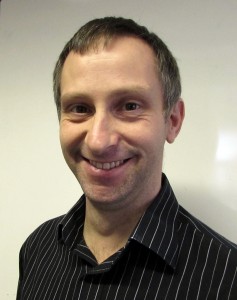 A new national forum established to improve renewable heat skills and training has met for the first time to agree actions and priorities.
The Renewable Energy Skills Forum includes government (in the first year), SummitSkills, awarding organisations, the Microgeneration Certification Scheme, installers, qualifications regulators and representatives from colleges and training providers. At its first meeting, hosted by Ofgem at its Millbank offices in London, the group mapped out its key activities for the next 12 months to support the skills infrastructure needed for the domestic Renewable Heat Incentive.
With an overarching aim of being the proactive voice of skills for the renewable heat industry, the group's role includes establishing a UK register of approved qualifications and training providers and developing a process to ensure standardisation in training materials and courses. The group will also carry out impartial monitoring and quality assurance of training delivery and will address any potential negative impact of changes to the Qualifications and Credit Framework.
The Department of Energy & Climate Change has appointed SummitSkills to establish a permanent Renewable Energy Skills Forum in collaboration with renewable heat and training industry partners. In the first year of the forum, SummitSkills will lead the group, bringing together its members and overseeing its work.
Nigel Hollett, general manager of SummitSkills and current chair of the forum, said: "With over 20 organisations represented at our first meeting, it was great to see the level of interest and commitment in creating a forum that can deliver real outcomes for enhancing renewable heat training. We'll shortly be launching our work plan and key milestones and look forward to announcing our first successes very soon."
Bryan Clark, technical and educational manager at the Chartered Institute of Plumbing and Heating Engineering is a member of the Forum and is happy to answer any questions.  He can be contacted at: bryanc@ciphe.org.uk