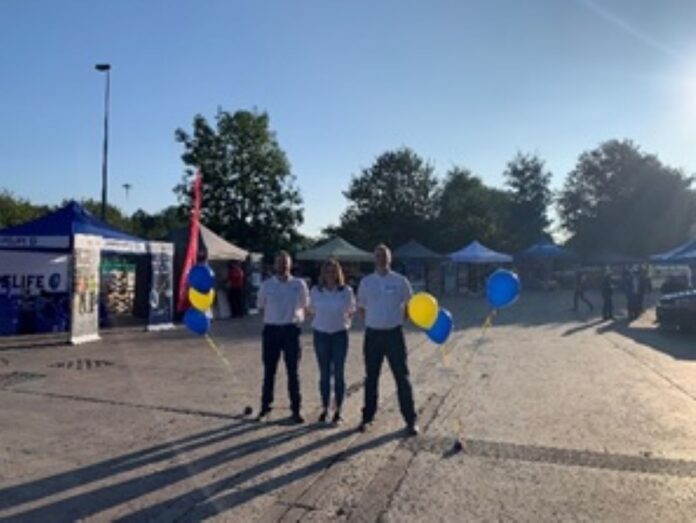 Warrington-based E.Tupling has announced more details on this year's outdoor merchant event in May.
It will be held on Wednesday 11th May 2022 within the distributor's Warrington Distribution centre.
More than 150 merchant customers, manufacturers and key industry personnel are anticipated to attend.
The same event last year attracted a huge number of plumbers and builders' merchants who travelled from as far as Kent, Wales and Scotland.
In total, 19 of the leading UK building plastics and underfloor heating manufacturers who E.Tupling distribute for, including Polypipe, FloPlast, Pipelife, Flexseal, Grant, Fastwarm and Alumasc, are fully championing the event.

Each manufacturer has committed to showcase several new and innovative ranges at the event, alongside numerous product demonstrations, informative conversations and free samples.
E.Tupling will also utilise the event as a platform to raise money for their corporate charity, The Warrington Wolves Charitable Foundation, for whom they are a business patron. All proceeds from the raffle, which has amazing prizes, will go to the charity who provide life changing opportunities through sport and education to support, enrich and inspire children and their families.
Claire Briars, marketing manager at E.Tupling said: "Our annual events are extremely popular, they provide a unique and rare opportunity for our customers to explore all of the leading UK building plastics and underfloor heating manufacturers in one place. Whilst also providing a captivating and informative networking experience, including personalised guided tours of our 25,000 sq ft warehouse and offices, free food and drink, 19 manufacturer exhibitions, superb raffle prizes and the opportunity to meet the entire team."
To register for this year's event, go to www.etupling.co.uk/contact-us/event