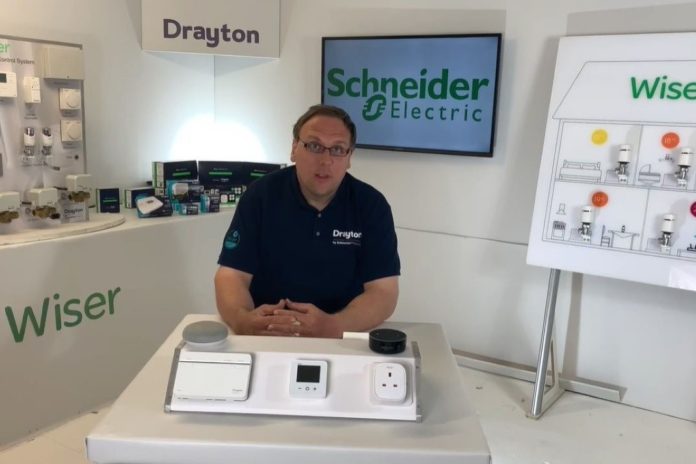 As Drayton continues to offer free online interactive training on The Drayton Community Facebook group as an alternative to face-to-face sessions, this month's sessions will be in-keeping with the manufacturer's #SustainableSeptember initiative.
During September, Drayton's training manager James Clark and a number of other special guests will be talking about sustainability and what heating engineers can do to play their part in meeting the UK's Net Zero targets. This includes a Q&A with BEAMA about the Green Homes Grant, as well as a session with James looking at how heating controls such as Wiser can help homeowners reduce their energy consumption and minimise carbon emissions.
The full list of upcoming training sessions in September, which take place on Thursday evenings, includes:
10th September – Q&A with BEAMA about the Green Homes Grant and what it means for installers
17th September – Energy saving with heating controls and how to upgrade systems to be Boiler Plus compliant
24th September – Drayton's sustainability journey
The Drayton Community Facebook group was launched to support installers during the COVID-19 crisis and is where professionals can access regular free training whilst face-to-face training is postponed. All training videos remain available online for any group members who want to go back and access them at a later date.
To join The Drayton Community Facebook Group and access the free training sessions, please visit www.facebook.com/groups/TheDraytonCommunity/