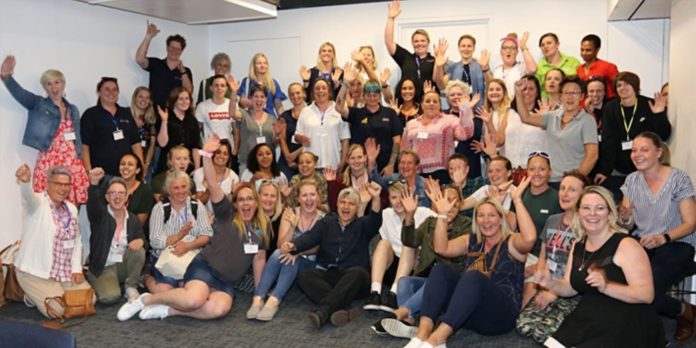 Women Installers Together (WIT) Conference, the dedicated event for tradeswomen within the construction and maintenance industries, will take place at the InstallerSHOW in Coventry next month.
Organised by Stopcocks Women Plumbers, the WIT Conference 2021 will run concurrently to the event at the Ricoh Arena, Coventry on the 29 September 2021.
"The WIT event is the only opportunity for all tradeswomen to meet and it's been sorely missed. Some tradeswomen haven't had the chance to meet another tradeswoman until they attend one of our events," said Mica May, director of development at Stopcocks. "And we're very excited to be able to bring women together again, when we'll be discussing the green future of the industry."
Sponsored by Graham the Plumbers' Merchant, Fernox, Monument Tools, Fluidmaster, Vaillant and Mira, the one-day event will welcome 200 delegates and explore the theme for this year's conference: 'Moving into the green agenda'.
Founder of Stopcocks, Hattie Hasan MBE highlighted the need for such an event.
"Many tradeswomen and trainees are very keen to meet," she said. "In fact, their isolation in college, jobs and when self-employed is a common topic for discussion in the tradeswomen's only groups organised and on social media."
Tickets to WIT 2021 are free and can be booked online at https://bit.ly/3xGVIlX