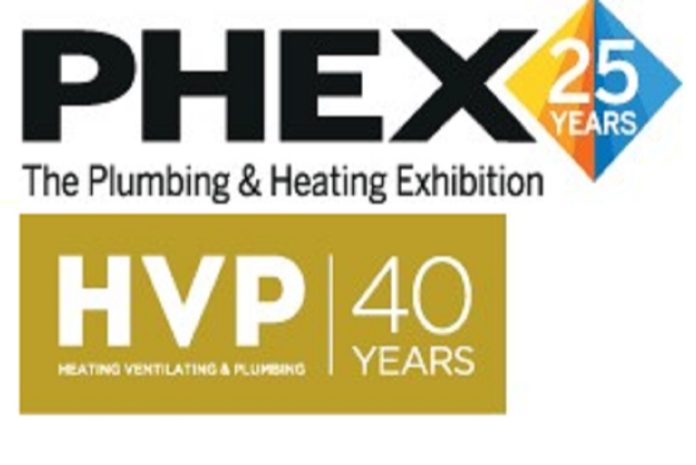 PHEX Tottenham opens its doors on 12 & 13 June and the PHEX team are looking forward to welcoming visitors for two packed days filled with top exhibitors, new products and installers from across the plumbing and heating sector.
PHEX has devised an extensive seminar programme, designed to inform and engage heating and plumbing installers with information integral to their jobs. For legislation updates, visitors can attend the Gas Safe Register seminar running on both days of the show. They can also stop by Powered Now's seminar on 'Making Tax Digital' and get important tips on how to comply with this new tax legislation.
Visitors can also get sound advice on how to improve their business with two seminars from The Atra Group's CEO and Founder, Anne Timpany. Anne will discuss the importance of customer service at 3pm on Wednesday 12 June and will give the low-down on how to manage money in your business at 1pm the next day. Visitors looking for tips on how to market their business can head over to the PHEX Seminar Theatre at 12pm on Thursday 13 June, with Adam Callow, CEO and founder of Expert Trades, offering unmissable insight.
For visitors who want to stay abreast of the hot topics in the industry, they can watch a live recording of Nathan Gambling's podcast Betatalk, which champions best practice across the industry. This will be followed by van security advice from Doug Skins, development officer at Secured by Design, at 12pm on the Wednesday. Visitors should also attend CIPHE technical manager Jerry Whiteley's talk about hot water safety and eliminating legionella.
In addition to the seminar programme, visitors can see product demonstrations from top manufacturers on both days of the show. See innovations from Tap Medic, Conex Bänninger, Wirquin, Baxi, Daikin, Testo, ADEY, the CIPHE and Nu-Heat at the PHEX Innovation Zone.
Visit www.phexshow.co.uk/tottenham/visiting/seminars-and-product-demos to see specific times and details. While checking out the timetable online, visitors are, for the first time, able to select the seminars and product demonstrations they're interested in and print off or email their own customized programme.
PHEX Tottenham is free to attend, and the ticket includes a breakfast roll, a pint during PHEX Happy Hour and a tour of Tottenham Hotspur Stadium. Visitors are asked to please pre-register in advance of attending the event, to make access on the day easier. Visit www.phexshow.co.uk/tottenham for more information and to register as a visitor.