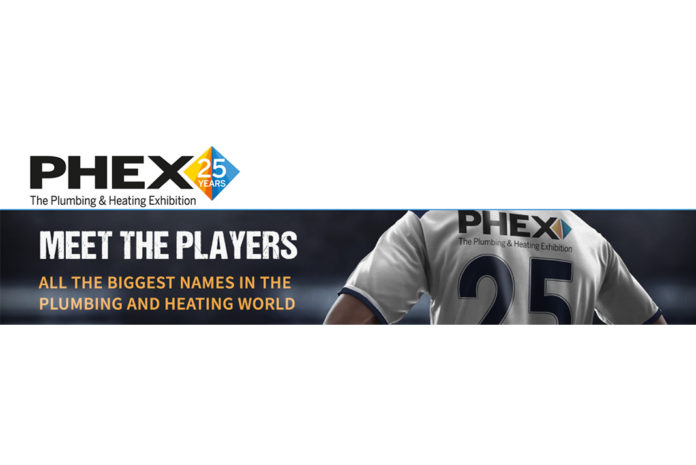 PHEX, the plumbing and heating exhibition, is moving its London summer event from Alexandra Palace to the new Tottenham Hotspur stadium in White Hart Lane. Set to take place on 12th and 13th June 2019, this will be the first in a series of three shows throughout the year, the second being at Old Trafford Manchester, followed by PHEX Chelsea at Stamford Bridge stadium in November.
The move to White Hart Lane will see all three PHEX events take place at football grounds this year. Mark Edginton, PHEX event director, commented: "We are really excited about the move. The football stadia work really well for us. Visitors like the history and atmosphere and many enjoy the free stadium tours that we arrange throughout the day. So far, from what we've seen of Spurs' new home, visitors won't be the least bit disappointed."
Collectively, the three events attracted more than 6,500 attendees in 2018, and many of the exhibitors reported increased business as a result. "PHEX is a great opportunity to speak directly with registered engineers about the industry, issues that are affecting them and get feedback from them on what we're doing well and how we can improve our service," said exhibitor Scott Darroch, head of communications at the Gas Safe Register.
Another milestone that PHEX organisers will be celebrating in 2019 is the 25th anniversary of the show. Mark Edginton said of this landmark year: "It's a real achievement and I have to attribute that success to our exhibitors and visitors. Their loyalty and willingness to embrace the live event format is the reason we're still going strong a quarter of a century later."