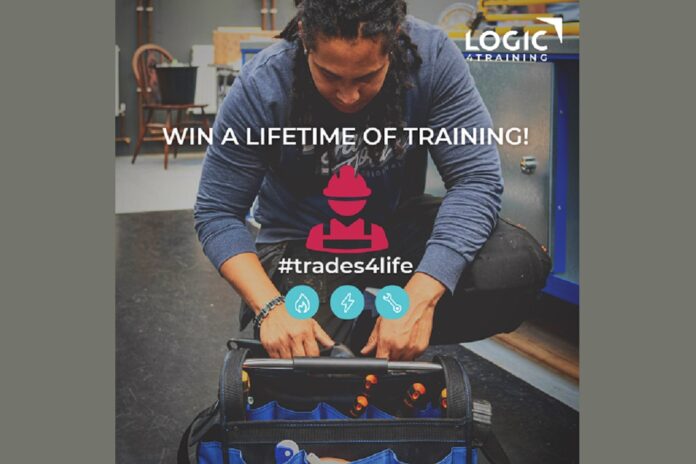 Logic4Training said it has launched a new competition inspired by BBC TV show The Apprentice.
With over £18,000 worth of accredited trades training courses up for grabs, one candidate at the end of the process is set to receive substantial support to start their own business – including a website, Checkatrade membership and a lifetime of training in plumbing, heating or electrics. According to representatives of the business, the competition is designed to help rebrand the plumbing, electrics and heating trades as a more exciting career option.
Candidates are set to participate in a challenge, which includes a task on social media and a face-to-face boardroom interview with Logic4training's founder and fellow judges.
Kevin Budd, Logic4training's founder and managing director, said: "The search is on for the first tradesperson entrepreneur superstar. This really is an incredible opportunity for a young person or career changer to set themselves up as a rising star in plumbing, heating or electrics.
"With the building trades struggling to recruit skilled workers, we are hoping to show people that trade careers can be very rewarding, exciting, and lucrative."
Open to anyone 18 years old or over with a desire to enter the building services sector, the competition and prize is suitable for people with no previous experience, such as college leavers or career changers. Logic4training has centres in Northolt, Basildon, Luton and Sittingbourne, so the winner must be able to easily commute to one of these locations, leaders of the company have said.
Kevin added: "What Logic4training is looking for is someone with drive, ambition, and a desire to make a name for themselves. The winner will be savvy on social media and not shy in-front of a camera.
"They'll be up for having their training journey documented and will be keen to share their own experience of the courses they undertake to help illustrate how exciting working in the building's trades can be. This truly is a life-changing opportunity that will set someone up on a rewarding career path in an industry that will always be in-demand."
To enter the competition, the candidate must put together and post a reel for Instagram or TikTok, explaining why they should win. The video needs to include a bit about why the candidate wants to train in the trades, what interests them, what they are currently doing for work, their age and why they think they would be an asset to the building trades industries. They then need to tag @Logic4training in their post and use the hashtag #trades4life. All stories must be uploaded by 13 February.
From these videos the company will put together a shortlist, this will be announced through Logic4training's social media platforms. Everyone in the shortlist will then be asked to fill in a more detailed application form.
Logic4training will pick a final shortlist for an interview. This will be conducted online or at their closest Logic4training centre. The winner will be chosen during this round and will embark on their chosen new-entrants programme. Once completed, the winner will receive up to £1,000 worth of training vouchers for the next 10 years, which can be used by them or other employees.