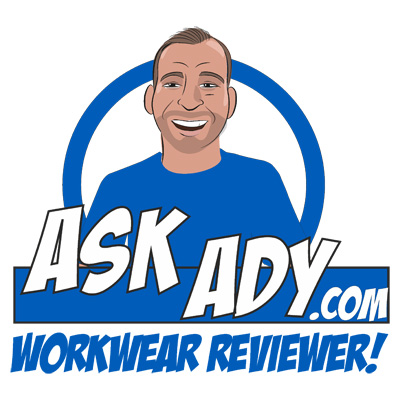 Adrian (Ady) Burton, creator of 'Ask Ady' and owner of family run business, Southeast Workwear, reviews the Dagan Work Trouser.
I know how you plumbers love great work trousers and so I have something new for you to try. Premium brand work trousers are becoming increasingly expensive as most of these are coming in from the EU and that, coupled with a weak pound, is pushing the price up.
I am not sure if you guys are familiar with the brand Herock, but I would look at giving these trousers a go. For as little as around £50 from SEworkwear.com, you can get your hands on this great fitting trouser. The material is a cotton canvas twill and has top loading kneepad pouches which will take most kneepads. These Herock Dagan trousers have loads of pockets for you to lose your tools in, and an adjustable waistband – ideal after all those Easter Eggs.
The build quality of these trousers is second to none and the fabric is strong. I love the fit of them too – the waistband has a non-slip inner to stop your builder's bum being on show. They're also water resistant just in case you spring a leak.
Find Ask Ady on YouTube, here: http://www.youtube.com/c/askady and watch the video review on the Dagan Work Trouser.
Got a workwear question? Email: questions@askady.com or get in touch via Facebook or Twitter: @justaskady.