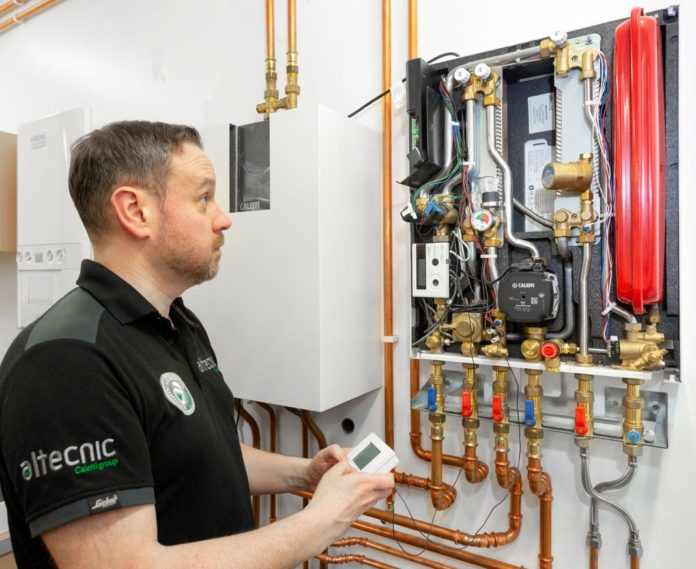 The coronavirus pandemic has seen an enormous shift from in-person meetings, lessons and lectures to online calls and webinars, in order for people to maintain their connections, job roles and education. In these times of uncertainty, companies must adapt to these new and challenging landscapes, in order to maintain their connection with customers. Gary Perry, Altecnic's MD, discusses how the company has adapted to this unprecedented situation.
At Altecnic, we pride ourselves in our ability to develop innovative solutions. Following the outbreak of COVID-19, we could no longer deliver our training sessions, so we ensured that we could find a way to continue. We therefore decided to create monthly live online training videos for our customers, which are also available to view on demand afterwards.
We know that a lot of our customers are now working from home, or slowly getting back to site, but that doesn't mean that learning and training has to stop. Now is an ideal time to brush up on installation skills and best practices for a range of plumbing and heating products and procedures.
This month's training session is at 1pm on 15th July and will explain the fundamentals of district heating (heat networks) alongside the key features and functions of smart Heat Interface Units (HIUs). It will also explore the different industry standards and features of the Altecnic range.
The monthly live training videos are available online and will be led by our technical manager, Ed Morris. Each video will be 30 minutes long and will cover hot hydronic topics such as system balancing, TRVs and TMVs, providing installers with all they need to know on each subject.
The series of videos, called 'Altecnic Tech Talks' will also be available as pre-recorded sessions after the live events.
While we all hope that the pandemic will see an end as soon as possible, we're preparing for the long run, and will continue to run our online sessions until the end of the year.
The events start this Wednesday at 1pm, and registration is available via GoToWebinar, here: https://attendee.gotowebinar.com/register/1112354330778801423
If users have any questions, or suggestions for topics that they would like to see covered, they can be forwarded to us, either through our sales and account managers, or via training@altenic.co.uk, or via our Twitter, Facebook or LinkedIn.