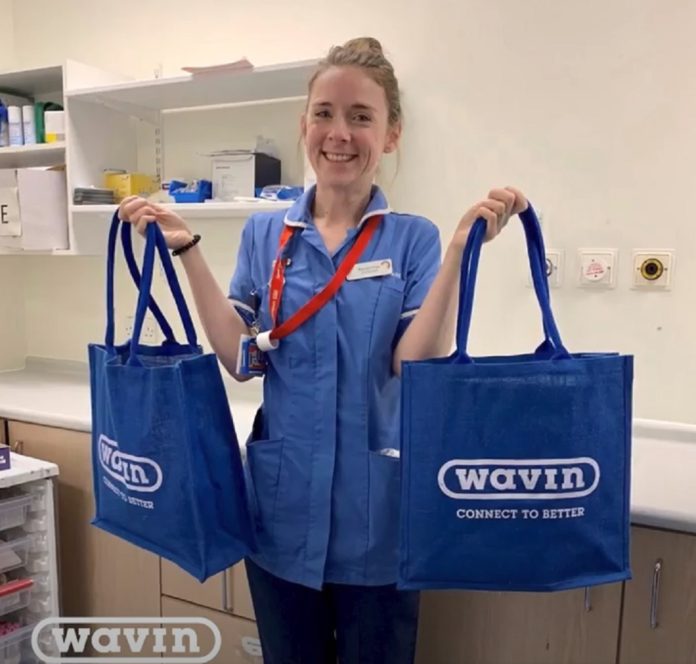 When the outbreak of COVID-19 hit the UK, those working tirelessly on the NHS frontline faced a major shortage of personal protective equipment (PPE). With a flood of new patients, the construction of new hospitals and strict guidelines in place, it wasn't feasible or safe to carry on without.
Wavin, a leading manufacturer of plastic pipes and systems, decided to do its part to help out. Putting its manufacturing facilities in the Netherlands to good use, Wavin produced essential PPE equipment to support frontline workers across Europe and the UK, helping them to protect themselves and others, and safely provide essential care for those in need.
The plastic that would normally be used to create Wavin's pipe systems was repurposed to create protective visors and face shields. A huge 16,000 of these have been donated to various healthcare facilities and care homes across the UK.
One such facility is Great Western Hospital in Swindon. Watch the video below to see how its NHS staff were able to continue working safely with the help of additional PPE from Wavin. And for more information about Wavin, visit www.wavin.co.uk.