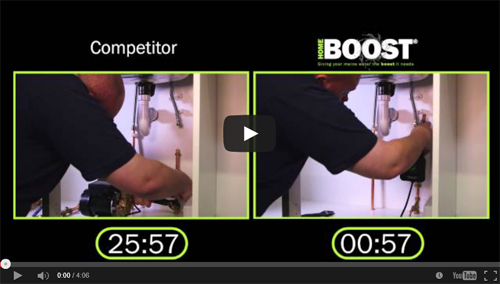 Watch this video to learn how easy it is to fit a Salamander HomeBoost pump compared to alternative products. You can also see how quiet the product is and how it increases mains water performance.
If you are experiencing poor water pressure of flow either directly or indirectly via your combi boiler or mains pressure fed system then HomeBoost is the perfect low cost, quiet and compact solution to help boost your pressure.
HomeBoost is fully WRAS approved and holds the Quiet Mark award from the Noise Abatement Society (NAS) for being one of the quietest pumps in it's category.