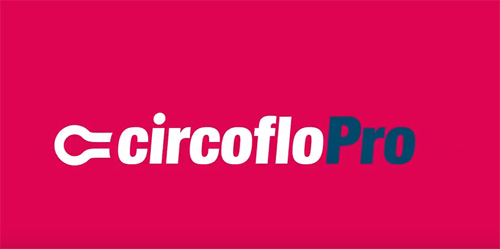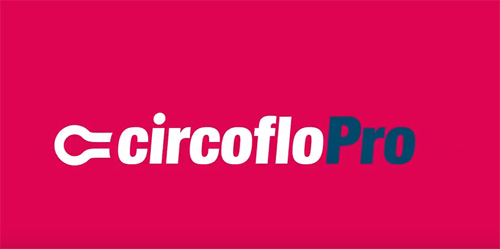 CircofloPro has responded to changing demand from the plumbing and professional heating installer market by refining its trade offering – including the launch of a new website www.circoflopro.co.uk – making it simpler and more cost effective to purchase underfloor heating kits to suit individual projects. The bespoke new service is set to revolutionise a sector where professionals have had to purchase standard size kits covering specific floor areas, frequently leading to waste and unnecessary cost increases for end users. By contrast, CircofloPro presents a more flexible approach to sizing, while also responding to various technical requirements through the use of very high quality systems developed by UFH specialist, Timoleon.
The CircofloPro Options
The Staple system is quick to fix in place and is intended to be covered by a conventional screed as is Cliprail, considered ideal for retrofit work. Then CircoBoard is fabricated from hardboard and polystyrene insulation for fitting between first floor joists. FloFloor is a floating floor option, while LowDeck can be selected to maximise available headroom. The final system, TileDeck, has been developed in conjunction with a leading industry supplier to accept ceramic tile finishes. Board dimensions are 800 x 330mm.
Aside from being well engineered and based on the manufacturer's widely used core range, the CircofloPro systems also share a single 12mm pipe diameter. This not only helps reduce the overall installation depth, which can be crucial in retrofit situations, but also offers enhanced benefits in terms of thermal performance. Whereas most rival UFH systems rely on a pipe spacing of 200mm, CircofloPro cuts this to just 133mm: with the flexibility of the 12mm pipe facilitating rapid installation of tighter curves, while potentially increasing output by 35% for the same flow temperature.
In addition, CircofloPro kits will typically make use of multiple, smaller manifolds, avoiding the congestion of pipework associated with connecting long runs back to a single point. The kits also include the wiring centre, mixing unit, and a programmable LCD screen thermostat for setting temperatures over a seven day period.
Craig Parker from CircofloPro comments: "We believe the introduction of CircofloPro, together with the new website, will transform the market for underfloor heating kits, in what has become a congested and confused arena, where contractors and other customers are often forced to 'oversize' systems to complete room layouts.
"By contrast, CircofloPro will provide a designed 'Perfect Fit' solution for commercial customers working across the domestic market, while continuing to deliver convenience – but with a strongly competitive edge in meeting steadily growing demand."
The popularity of underfloor heating systems stems not only from the avoidance of installing radiators across valuable wall space, but their suitability for helping bring optimum performance from both condensing boilers and ground or air source heat pumps, which operate best at a steady low temperature.
For more information on CircofloPro and the kits ready availability visit www.circoflopro.co.uk