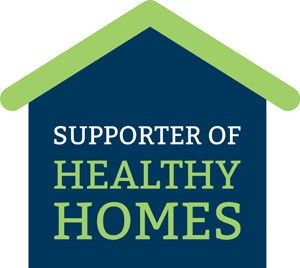 Effective, continuous and sustained mechanical ventilation has been identified as being integral to the maintenance of healthy indoor air, and the health of occupants, within new and existing homes. However, a new survey of over 5,000 UK residents has identified that just eight per cent have a continuous mechanical ventilation system in place.
In light of this, BEAMA is taking action to help protect and improve indoor air quality, and the health of future generations, by launching the 'Healthy Home Mark' campaign. The campaign calls for support of a 'Healthy Home Mark' in all new homes to allow home buyers to identify that the dwelling has been fitted with effectively installed continuous mechanical ventilation, which delivers healthy indoor air.
A key factor in the effectiveness of continuous mechanical ventilation, including mechanical ventilation with heat recovery (MHVR), is correct installation by trained and experienced installers plus the provision of high quality user information and guidance for homeowners. Therefore, to help prepare the industry for the 'Healthy Home Mark' scheme, BEAMA is working with partner organisations to develop training and competency frameworks for installers, in addition to lobbying for tighter compliance controls.
Professor Hazim Awbi, founding director of the Indoor Environment and Energy Research Group and the Engineering Doctorate Centre Technologies for Sustainable Built Environment, University of Reading, said: "There needs to be increased awareness of effectively installed MHVR systems to prevent a rise in future health issues, particularly as UK homes become increasingly air tight and energy efficient. I support the view that all new and refurbished homes should have effective and sustained mechanical ventilation installed as standard and also support the need for a 'healthy home mark' to ensure homes meet indoor air quality standards to protect our health.''
To join the campaign, visit www.myhealthmyhome.com and sign the online petition for the introduction of a 'Healthy Home Mark'.