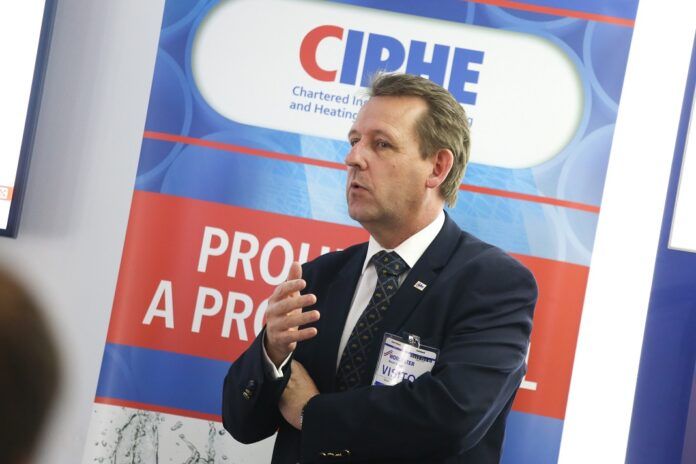 With a clear need to encourage more women to consider careers in plumbing and heating, and a concerning skills gap to be filled, Kevin Wellman, CEO of the Chartered Institute of Plumbing and Heating Engineering (CIPHE), discusses the problem of gender inequality.
Kevin said: "A recent government report found that 95% of UK plumbers are male, suggesting a systemic issue within our industry that we have a duty to correct. While society is taking steps toward gender equality, the plumbing and heating industry still has much to do to become a viable and appealing option for women – especially those leaving school, in their early teens. We are currently experiencing a major skills shortage so it's more important than ever that the industry broadens its horizons.  
"Part of the problem is that young girls tend to be steered away from engineering. One study found that just one-third of girls between the ages of 11 and 19 perceive engineering as a desirable profession, compared with more than half of boys the same age. Data paints a picture of girls having a similar level of interest as boys, but that interest wains as they get older. At GCSE level, 48% of pupils in STEM subjects are girls, but by undergraduate level, that plummets to 16%, despite women being more likely to join higher education. Starting at school age, with careers advisors and teachers taking a leading role, it would benefit children and teens to be informed on the benefits of a future in engineering, while being given opportunities to explore the subject for themselves.
"As an educational charity, the CIPHE has a duty to dedicate resources to this topic and, as such, we support schools and colleges across the UK and provide resources for apprentices and college students. We are currently working with schools in Birmingham to introduce pupils to plumbing, heating and renewables and support greater funding for the Plumbing and Domestic Heating Technician apprenticeship. Recently we announced that we are providing education resources in partnership with the Multiply project, aimed at improving maths and numeracy in the UK. More must be done, however, if gender parity is going to be achieved and if we are to bridge the current skills gap."
He added: "It is key that young people of any gender are educated on the potential that plumbing and heating engineering has for them and their future. It must be made common knowledge that university is not the only path to a successful and profitable career, and that a variety of pathways into plumbing and heating, including paid apprenticeships are available. If we are able to increase the esteem of our industry in the eyes of young people, and especially girls, we will soon see the benefits that gender diversity has to offer heating and plumbing."