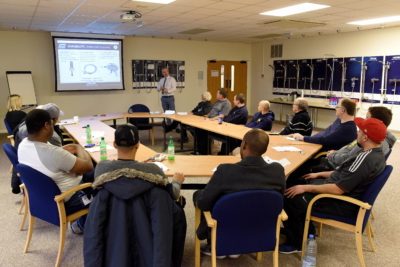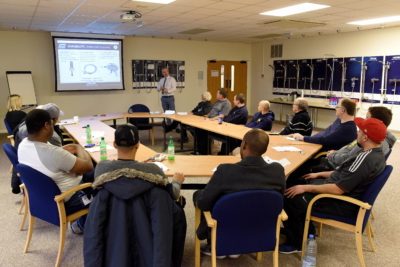 Triton, The Great British Shower Company, is set to celebrate twenty years of providing complimentary product training for installers in 2017.
Since courses first started running at the manufacturer's Nuneaton based headquarters in 1997, the business has seen thousands of plumbing engineers pass through its doors to perfect their skills and learn how to fit some of the nation's best-selling mixer and electric showers.
With practical hands-on sessions proving popular as ever, Triton will continue to offer a series of two-day courses over the next twelve months, which will be professionally delivered without any cost to the tradespeople attending.
The programme of activity led by Steve Saunders, senior technical manager at Triton, focuses on electric showers during day one, and covers mixer and power showers throughout the second. Depending on their requirements, installers can register for both or choose to attend a single day – whichever is most relevant.
Steve said: "Having been a member of Triton's technical team for over 25 years, I have met with and trained a lot of people in my time which is hugely rewarding from a personal point of view.
"As well as helping plumbers with trouble shooting tips, being able to have face to face conversations means we are able to understand what makes their lives easier too. In turn, we can continue to bring new innovations and solutions to market that are based on solid feedback and appropriate insights."
Throughout 2017, regular course dates will include: February 21/22; April 4/5; June 27/28; September 12/13 and November 21/22. To register interest and book a place, simply email: technical@tritonshowers.co.uk or call the technical team direct on: 02476 378320.