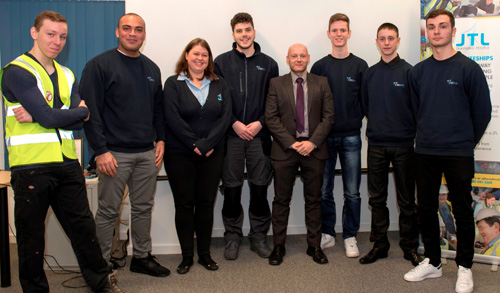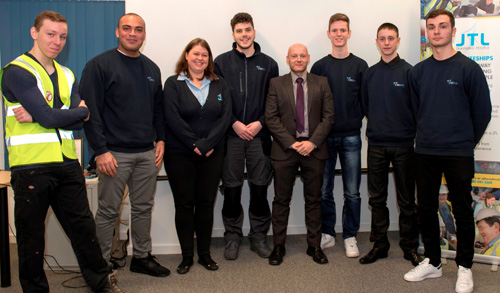 The JTL's traineeship programme has been welcomed by Interserve Engineering Services (IES).
A recent event at JTL's Birmingham Centre of Excellence saw six young men recognised for their achievement having completed traineeships before being taken on by IES as full time apprentices – three of them in electrical installation, one in heating and ventilation and two in plumbing.
IES has been accepting trainees on the traineeship programme from JTL and have seen it evolve into a worthwhile 'extended interview' for potential new recruits to the company's apprenticeship scheme.
JTL apprenticeship manager, Steve Carroll, said: "The flexibility of a traineeship offers IES the opportunity to help to build a pool of high quality future recruits for our business. We get to look at the skills and commitment of the trainees, with the best of them securing opportunities to become full time apprentices. For us effectively, it has become a 'try before you buy' scheme."
"We strongly agree with recognition of those who make the effort to impress us and we were delighted to be able to participate in this event at JTL's Birmingham Centre," said Interserves's Stephen Carroll. "It was a pleasure to see these six lads step up to collect their certificates, all wearing their Interserve workwear. I'm grateful to JTL for hosting the event and look forward to our partnership with JTL blossoming in the months and years ahead."