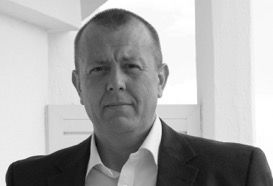 Statistics from the Department of Energy and Climate Change (DECC) show the domestic Renewable Heat Incentive (RHI) scheme has attracted less than 1,000 installations per month since it launched in April last year.
In its first year of operation, just 11,149 new installations have been completed.
OFTEC, the UK trade body for the oil-fired heating industry, states that around 10,800 installations are needed every month to reach the government's goal of 750,000 installations by 2020.
Greenworks Training Academy believes that quality training and support for installers is key to encouraging uptake in installations and restoring both consumer and installer confidence in the RHI.
Marcus Jefford, from Greenworks, said: "The RHI represents a massive opportunity for installers, particularly those in the heating and plumbing community who are looking to diversify their business into green technologies and increase their potential revenue streams in the renewable market.
"These latest figures are disappointing and the reason for this might be that not enough people know about the RHI or what it is.
"Installers are in a position to educate homeowners on what the RHI is and how it can be affordable for them in the long run. However, they must first be educated on the scheme themselves.
"With our help, installers can get an introduction to the RHI to pursue a career in renewable energy installation and educate homeowners on the amount of money they could save through this incentive."
The Domestic RHI gives private householders access to financial assistance if they convert their heating systems to more sustainable energy sources. These include air source heat pumps, biomass, ground source heat pumps or solar thermal hot water.
However, only those householders whose installation is carried out by a Microgeneration Certification Scheme (MCS) approved installer fitting MCS approved products, will be able to access the financial incentives.