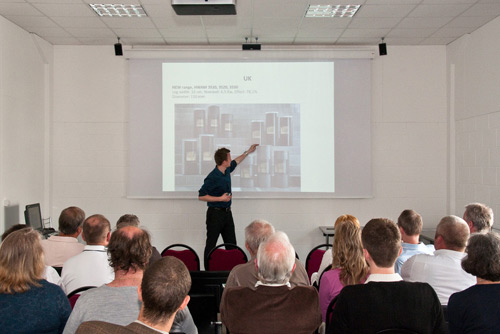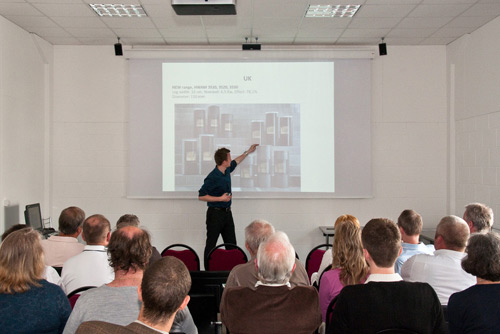 Retailers registered with HETAS, the body for approving heating appliances, fuels and services will now have access to a tailor-made training course to assure their customers that they are delivering a top quality service.
The HETAS approved retailer course aims to ensure that approved retailers have at least one HETAS trained member of staff on duty in the showroom at all times to advise customers on appliances and a number of key issues including maintenance, carbon monoxide, government regulations and fuels.
Bruce Allen, CEO at HETAS, said: "We have noticed a real spike in visits to our website this heating season, which we have attributed to a growing awareness amongst consumers about the importance of having a HETAS approved appliance in their home and a HETAS approved installer to fit it. We wanted to provide our retailers with a course which will better equip them for answering customer questions in the showroom.
"For the first time, HETAS is able to deliver the course in the retailers own showroom for a group of four or more. As the course is theory based and doesn't require a practical assessment, were able to take the course on the road which is of course a huge benefit to our retailers who can be extremely busy in peak seasons," Bruce added.
The one day course involves group exercises, interactive sessions and will give learners a detailed understanding of solid fuel types and appliances in terms of the factors affecting selection, storage as well as the legislation that applies to dwellings.
Carla Waring, HETAS shared services administrator, who trialled the course, said: "I really enjoyed the interactive nature of the course and found it extremely easy to follow. The 'calculating' scenarios allowed us to apply the information we had learnt and therefore made it more relevant to our day-to-day customer queries. I would certainly recommend the course to anyone working in a salesroom environment to help build their confidence and, most importantly, offer better service to customers."
Once qualified, retailers will be able to utilize the HETAS logo and marketing collateral that instills consumer confidence, as well as access the HETAS guide to products, the technical helpline and HETAS online shop which offers discounted products and workwear.
The HETAS approved retailer course is available at HETAS training centres from November to any retailer wishing to take advantage of the benefits of the HETAS Approved Retailer Scheme.