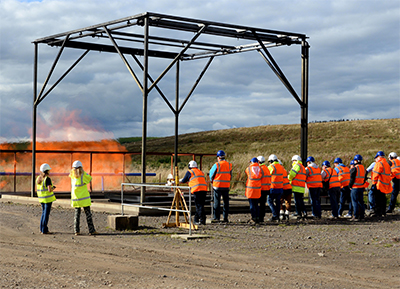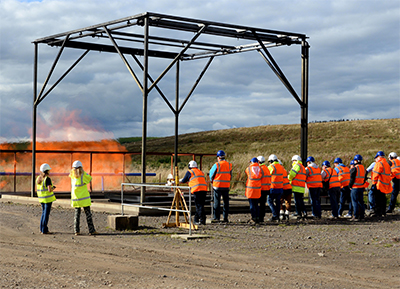 The Institution of Gas Engineers and Managers is offering an essential course for anyone working in the gas industry. Understanding Gas Fires and Explosions will take you into the belly of the beast, bringing you up close and personal with the greatest danger you might face as a gas professional.
Held at DNV GL's specialist training centre at Spadeadam, Cumbria, this two-day course covers the causes, effects and prevention of gas fires and explosions. Using live demonstrations, interactive presentations and group discussions, it will provide you with the knowledge to develop skills for the planning and execution of rapid emergency responses in the event of fire and explosion.
By the end, you'll have an understanding of the key parameters governing explosions and an insight into the impacts of catastrophic incidents. You'll understand the application and compliance of safety management and best practice and you'll be aware of the impacts of consequential damage. In addition, you'll receive an appreciation of mitigation measures if the worst should happen.
The course will take place over an afternoon and a day, on October 4-5, 2016. The first afternoon will be classroom based and will provide an insight into explosive incidents and will include legislation and practices to prevent explosions. You'll then spend a full day at the DNV GL Spadeadam Testing and Research Centre where you will witness at close range different types of fires and explosions including natural gas jet fires, dropped object and vented gas explosions.
This is an essential piece of training for field and safety engineers, people involved in the design, operation or maintenance of transmission and distribution networks, safety and compliance managers, architects and planning managers and anyone involved in operational or process safety.
Costs include an evening meal and one night's bed and breakfast accommodation at the Best Western Beaumont Hotel, plus coach transport to Spadeadam.
For more information and to book your place, please visit: http://events.igem.org.uk/events/understanding-explosions