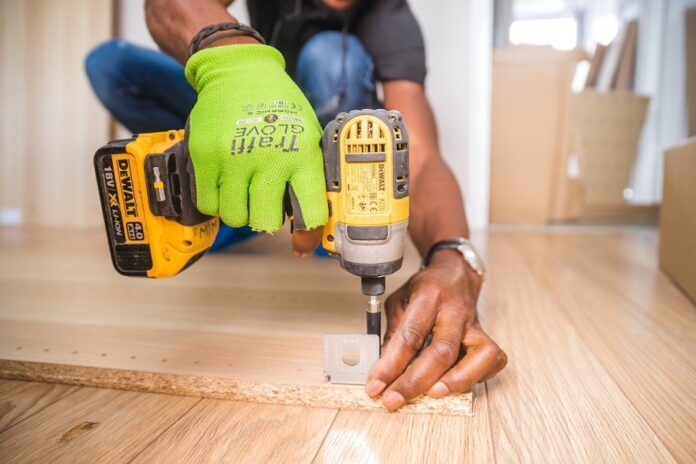 To help tradespeople and couriers protect their tools and their vehicles, Toolbox by Admiral has offered eight top tips to keep vans and tools safe.
When it comes to van security systems, tradespeople should make sure their van has a Thatcham Category 2 security alarm and immobiliser, Toolbox has advised. Most vans will be factory fitted with an alarm and immobiliser, but older vans may require one to be installed manually.
A spokesperson from Toolbox said: "The aftermath of a smash-and-grab theft can cost precious time, money, and energy for both you and your business, as well as the people close to you.
"Following these eight tips could help you protect your van and possessions from theft, so you can focus on the important parts of your work. Your insurance can cover you if the worst happens, but protecting yourself from opportunistic thieves is always good practice."
Empty your van
Even though Toolbox provides cover for tools when they're left in a van overnight, it's still important to bring heavy-duty tools inside every evening so that they're not at risk of theft.
Inventory list
It can be useful to have a list of all the tools and equipment kept in a van, and even have photos of each item too. Doing this allows tradespeople to keep on top of stock and to spot theft quickly. It'll also help with any potential insurance claims.
UV pens
Tradespeople should mark all tools and any high-value goods with their name or business' name in UV ink. By doing this, tradespeople are more likely to recover tools if they get found by the police or if someone purchases them from the thief.
Also, when buying secondhand tools, many tradespeople will look for UV markings that don't match the person selling, to see if they're stolen goods.
Speak to staff
Toolbox suggest that spending an afternoon with your team discussing the do's and don'ts when it comes to van and tool safety and security in order to protect your business.
Alongside this, ensure that when onboarding a new member of staff, they are made aware of this advice.
Park safely
It is important to park in well-lit areas, especially those that have CCTV. Areas that are well-lit and have active security measures tend to deter thieves.
Security locks
Investing in security locks for vans is crucial, according to Toolbox. The first option is slamlocks, which lock as soon as the van door is shut, making them a great option for couriers who are delivering from door-to-door.
Next are van deadlocks, which are very difficult to get past as thieves would need to go through the internal lock to get to it.
Finally, vibration sensor alarms will set off with a small vibration on the van, which is ideal for 'peeling' break-ins, where thieves break into your van by peeling open the doors of the van.
Don't forget catalytic converters
Many vans are targeted for this rather than the tools, parcels and other goods stored within the van, as a van's added ground clearance makes the catalytic converter much easier to get to. Toolbox recommended purchasing an anti-theft device designed for catalytic converters.
Insure your van and tools
It's easy for insurance to fall to the bottom of tradespeople's 'to-do' lists, however, it is worth it. When buying van insurance and tool insurance, make sure to check whether it covers the van and contents when parked away from home, or when contents are left in the van overnight.