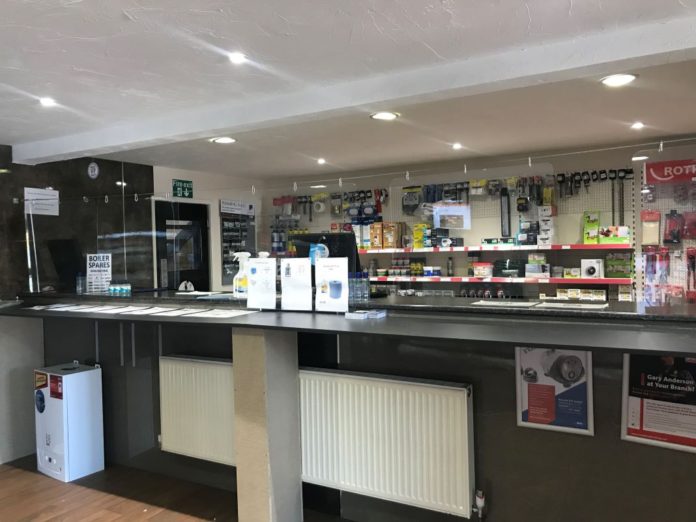 A new blog by tap-in Supplies explains how installers can adapt to work smartly in a more distant working environment.
No amount of planning could have prepared self-employed tradespeople and other construction workers for the coronavirus crisis. To say it is unprecedented now seems like an understatement. But with every threat comes opportunity and there are positives to come out of what has been a bleak period for some.
One positive for our sector has been the dedication shown by those plumbers who have continued to undertake urgent works and the appreciation shown by those who recognise them as vital keyworkers. But for those that have found themselves unable to work, it has also been a unique opportunity to step back and assess how we work and what a 'new normal' could look like – one that could involve more family time, less stress and a better quality of life without compromising on rewarding and well paid work.
WORKING SMARTER, NOT HARDER
All good plumbers are in high demand throughout the year and while they are likely to be compromised by the predicted recession as much as anyone else, there could be a silver lining. What if you could save time and hassle and get more quality work done but work fewer hours without earning less? What if you could get round all those jobs that usually get pushed to the bottom of the pile and rolled forward and maximise your time so that every hour worked is an hour paid?
Ever heard the expression 'busy fool'? If ever there was a time to question the way things are and stop doing it the 'way we've always done it', it's during a global pandemic. What has been interesting to see is that despite the fact that many things appear to have come to a standstill, productivity has sky-rocketed in many areas. Major construction projects have been completed in half the time, businesses and services have gone digital overnight, those working from home are getting more done than ever, and those still going out to work are finding that a slower pace of life allows for a faster pace of work.
GETTING HOLD OF QUALITY SUPPLIES QUICKLY AND EFFICIENTLY
So, what can plumbers take from this? What are the common problems, mistakes, issues and time-wasting activities that you can overcome by thinking differently about how you work? As a well-established plumbers merchants, the number one issue that we see customers struggling with is time management. They are often juggling several different jobs at once and often need to get hold of supplies at the last minute – which is where we come in, both in store and now online with fast free delivery and tap & collect. However, 'panic buying' can often lead to mistakes and isn't usually productive.
Our aim is to not only provide the best quality and latest heating and bathroom supplies but also to make busy plumbers' lives easier and the best way to do that is to help them plan ahead more effectively, enabling them to more quickly, easily and accurately price up jobs and then properly budget and plan for them to get them completed as efficiently and cost effectively as possible, before moving on to the next. By juggling lots of jobs at once, this logical system can often get lost and it is not until months later when wading through paperwork that you realise time and money has been wasted.
With end users anxious to only get urgent jobs done and get them done to the highest standards safely, and social distancing and other restrictions meaning that every job has to be meticulously prepared for, now is the time to start planning and delivering jobs in a more streamlined way. We're trying to make this as easy as possible by giving you the peace of mind that you'll get the best quality, most fit for purpose, competitively priced supplies from us every time with professional customer service and aftercare so you don't have to shop around.
GETTING THE JOB DONE RIGHT FIRST TIME
We've also launched an online store that not only minimises time travelling to and waiting at merchants, but also allows you to do your research from the comfort of your home. You can properly cost out and budget for jobs on your smartphone and be assured that what you buy from us will work first time, every time. You can even direct those customers who like to choose their own fixtures and fittings to our site to browse in their own time – so no lugging around heavy catalogues or trying to work with cheap, poor quality supplies bought by homeowners from high volume consumer retailers. This saves both you and your customers time and money. You can also keep up to date with the latest products, promotions, news and advice on our blog and social media channels.
COVID-19 is hopefully not here to stay but perhaps some of things that it has forced us to think about should be.