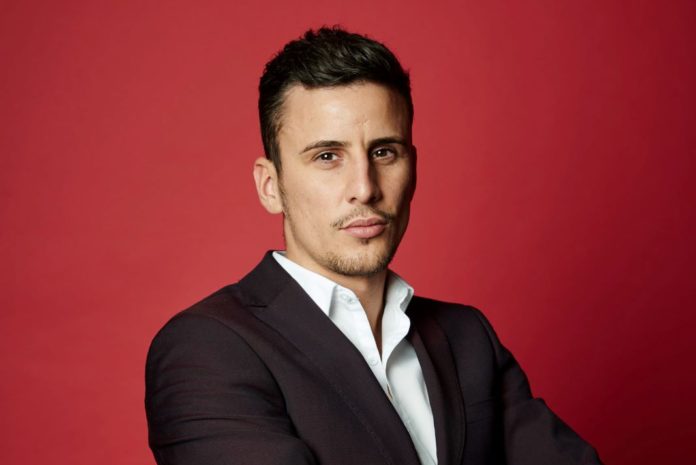 Joseph Valente, former Apprentice winner and founder of boiler installation company ImpraGas, explains the importance of digital reach and its place in marketing for success, sharing the variety of ways you can improve your strategy and reach customers old and new.
For heating and plumbing installers serious about growing and developing their business, customer profile and reach, it's no longer enough to take out a small ad in your local paper. For larger companies, advertising in publications should definitely be part of your overall marketing strategy, but shouldn't be in isolation.
The digital era has transformed the way we do business. Gone are the days where promoting a business was as simple as taking out a newspaper advertisement, expensive TV ad, or investing in a flyer campaign and knocking from door to door. Now, you can focus on your specific target audience, research their habits and put yourself in front of them all from sitting behind a computer screen and mastering your digital marketing game.
The aim of digital marketing in three simple steps:
Generate traffic to the business' website
Covert those website visitors into leads
Convert the leads into customers
SEO
Knowing how your website ranks and where it ranks is an absolutely crucial part of the digital game if you're looking to grow your business and succeed online. Site's positioned in Google's search results are determined based upon hundreds of different factors, designed to provide endusers with helpful, cutting edge, accurate search results. It's important to know your target audience and what makes them buzz and engage.
People don't just want to hear about sales, and you'll find that the organic SEO game is all about placing content in front of your potential buyers when they're asking questions. Such as 'Who can install my boiler locally?' or 'Who's the best boiler installer in Peterborough?'.
When you know what questions people are asking about your products and services, especially when backed with accurate data analysis and key word analysis, you gain an advantage online as you can place yourself as an authority to all potential customers by answering their questions when they're searching for them. This is where the conversion journey starts.
PAY PER CLICK ADVERTISING
If you're not familiar with Google Ads, there isn't actually that much to learn. It's just a quick and simple pay-per-click (PPC) advertising tool which allows you to design, publish and monitor advertisements for your business.
STRONG BACKLINKS
One of the main contributing factors to a webpage being considered as 'important' is the number of links that point to that page.
Relevancy is crucial. If you're a boiler installer linking to a website about car parts, then Google will practically overlook this. If you're linking back to the Gas Safe Register website, then this is an incredibly strong back link to have for your website and there is no doubt this will help your website rank above your competitors when inserted into a considered and balanced digital marketing strategy.
EMAIL MARKETING
The number one reason why email marketing is a no-brainer for most companies these days is because a lot of consumers prefer email. The majority of small businesses are working with limited marketing budgets, which means that they can't waste time with marketing tactics that won't resonate well with their target market. While social media has its advantages and has become a popular way for small businesses to communicate with their audience, brands sometimes just can't get the organic reach they are looking for through these channels.
SOCIAL MEDIA
It's essential that your valuable time is spent on marketing activities that actually pay off, with a convincing return on investment. Social media has changed the way that businesses can communicate with their potential customers. What was once a one-way conversation has now become a multi channelled communication platform, and a great foundation for companies to receive positive and negative feedback as one.
Pumping out posts on your social media accounts also ties back in with your SEO strategy and helps your website to rank. Your website needs to be like a heartbeat, constantly outputting content on different channels and hitting the right spots at the right time, giving your target audience lots to go at in the event they start researching your brand and its values.