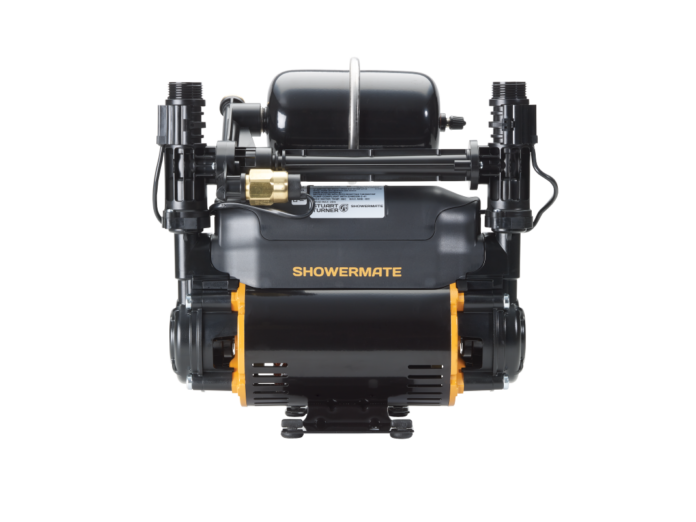 Pump specialist Stuart Turner has launched its new Showermate range of bathroom and shower pumps. The new look Showermate branded range of shower pumps, which previously consisted of Showermate, Showermate ECO and Showermate TP has been rationalized in-line with the development of the new Showermate pump range.
"Our new Showermate range marks a great start to 2021. The previous range had grown over several years and it was time to bring them all together under one platform. Our engineering team have worked hard to make subtle improvements to what was already a high-quality series and have delivered an easy to install product fit for new installations or replacement of both Stuart Turner and other manufacturers products," said national training manager Richard Ballard.
The new design comes with all the quality and reliability associated with Stuart Turner and offers a high performing, high quality shower pump. Available in 3 performance options; 1.5, 2.0 and 2.6 bar, universal or standard and twin or single models to choose from. Bathroom designers and installers can specify with confidence in a wide range of applications.
As with all Stuart Turner products, Showermate is designed to be simple to install and is classified as 'Quiet Operation', anti-vibration feet are included in the design to reduce noise transmission further. The pumps are continuously rated, feature automatic switching and come with flexible 15mm x 205mm, push-fit anti-vibration hoses with ¾ BSP threaded connection to the pump.
The Showermate range complements the existing and well-established range of Monsoon pumps, the UK's leading quality water boosting pump of choice. The new Showermate range carries a three year warranty and are available nationwide.
Monsoon and Showermate pumps are also eligible for the Stuart Turner Installer Loyalty Club, meaning each pump installed automatically accrues points for the installer when registered with the loyalty programme.