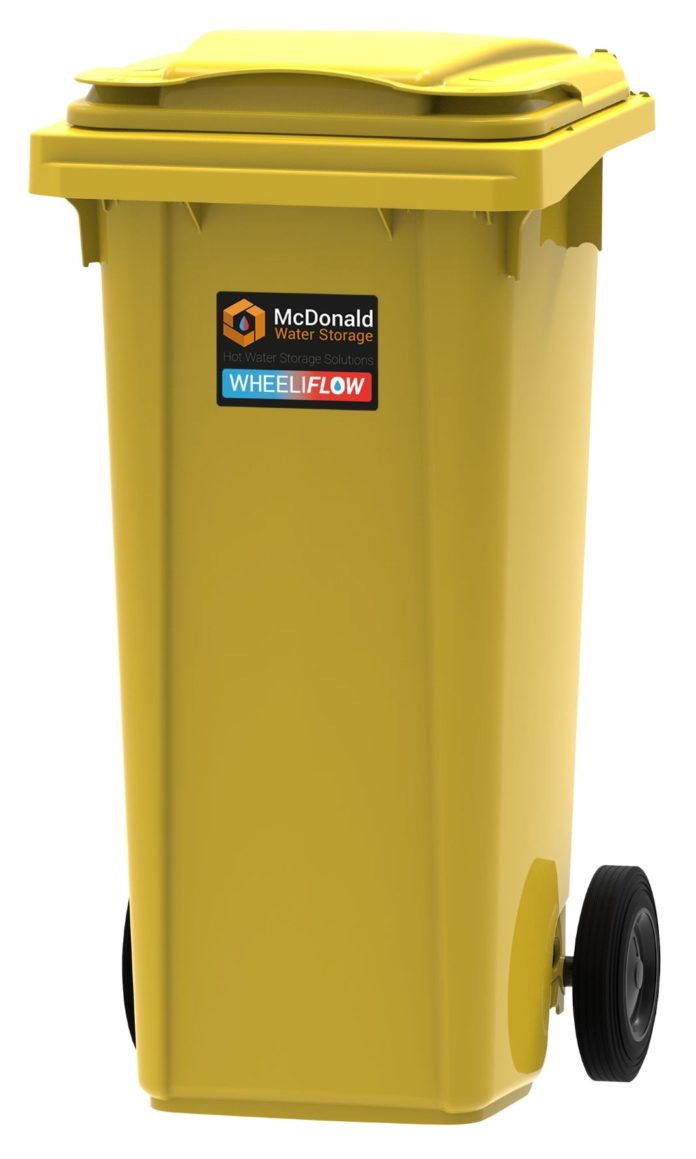 McDonald Water Storage have introduced a unique product to enable landlords, repair companies or plumbers to provide emergency hot water for a property either during planned maintenance work or where the original hot water source has failed.
The WHEELIflow is an electrically heated hot water store, designed to be lightweight and extremely portable so plumbers can easily carry in their vans and site within the property.
Inside the WHEELIflow there is a copper lining, which has unique microbial properties for prevention against legionella. The store holds 60 litres of hot water and has 50mm of insulation which is heated using a 3kW immersion heater. Being open vented it is inherently safe and can be quickly positioned next to any suitable cold water outlet.
The WHEELIflow is pre-fitted with 3 metres of cable and a plug, making installation both quick and simple.