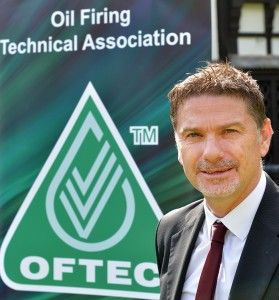 OFTEC has further extended its range of competent person registration services to include solid fuel appliances, following government approval by Department for Communities and Local Government's Building Regulations.
Last year, OFTEC introduced registration services for heat pumps and solar thermal and is planning to include biomass later this year.
By registering, existing OFTEC technicians can add the installation of solid fuel appliances to their oil heating business to expand their market offering, while non-OFTEC registered installers will benefit from the excellent value for money membership services OFTEC provides.
The cost for an existing OFTEC registered business to extend their scope into solid fuel is as little as £50 (or €65 in the Republic of Ireland) for one year, while for the new registration of a business with one technician it is competitively priced at £195 per year with a one-off application fee of £125.
Among the many benefits of registration, such as free technical support, technicians can self-certify installations in accordance with Building Regulations in England, Wales, Isle of Man and the Channel Islands, avoiding the time and expense of going through local authority building control, as well as providing customers with the assurance of a professional installation service.
OFTEC registration services director, Adrian Lightwood, said: "The new solid fuel registration further consolidates OFTEC's position as one of the leading competent persons scheme providers within the heating sector.
"Our new solid fuel and renewable technology scopes of registration mean we now offer more specialised support for installers working in a wider range of heating solutions, while continuing to provide the same high quality service we do now for our oil technicians.
"As the off-gas home energy market gradually becomes more diverse, OFTEC will remain the quality benchmark for installers, servicing technicians and homeowners alike."