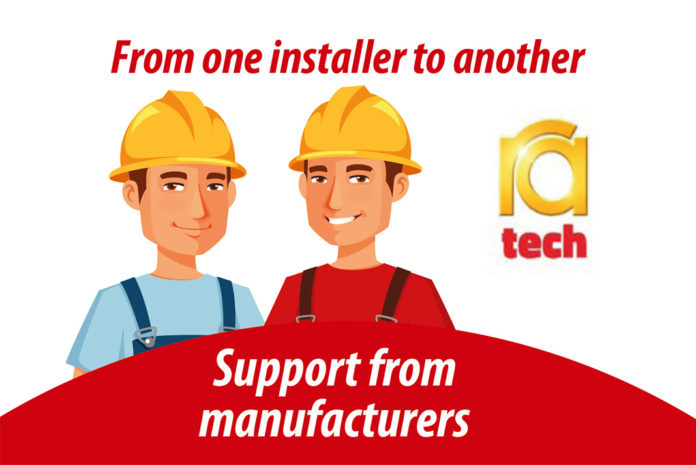 It's likely that many of us have been in a situation where we've been carrying out work for a customer and for some reason, have ended up with a faulty product. So how do we resolve this when it happens?
We recently had a call for help from Bruce Rothery of RCS Halifax, who had installed an unvented cylinder. Whilst carrying out his tests on the discharge pipework, Bruce noticed that the hotun (hiflo) tundish would clear the water discharged from the cold-water inlet control, but when he came to test the temperature and pressure relief valve (T/PRV) from the cylinder, the water was backing up in the tundish.
This was something that he had not observed with the hotun before, so he decided to try another manufacturer's dry-trap tundish. However, when he repeated the tests using the other product, the same problem occurred and both tundishes backed up.
Bruce posted his findings on Twitter and asked for help from the plumbing community. That's when we contacted him and arranged to meet him on site the following morning. We witnessed the testing being carried out and were satisfied that this was being done correctly. The question for us as the manufacturer was, what was causing the T/PRV discharge to overflow the tundish?
The answer to the issue turned out to be turbulence in the D1 pipe as it entered the tundish. The close proximity of the T/PRV joining into the vertical D1 pipe in relation to the tundish (less than 50mm) was causing the water to be so disrupted that the tundish wasn't working as intended.
The T/PRV was discharging around 23 litres/pm. When reviewing how the D1 pipework had been installed, we decided to make a small alteration to increase the length of straight pipe directly above the tundish, changing where the cold-water discharge teed into the arrangement. Once completed we repeated all the tests and found that the alteration was a success.
This was a good reminder for us that each installation is unique and when situations like this occur, being invited to site can establish a better understanding and achieves several purposes:
It shows our installers that we want to help them in a real way
It shows our commitment to our product's correct performance
It enables us to develop our communications and gives us invaluable installer feedback about hotun's use
Bruce agrees, "Without the on-site support from RA Tech this issue might never have been resolved and may have required me to look at alternate discharge arrangements. This undoubtedly would've cost me more time and money."