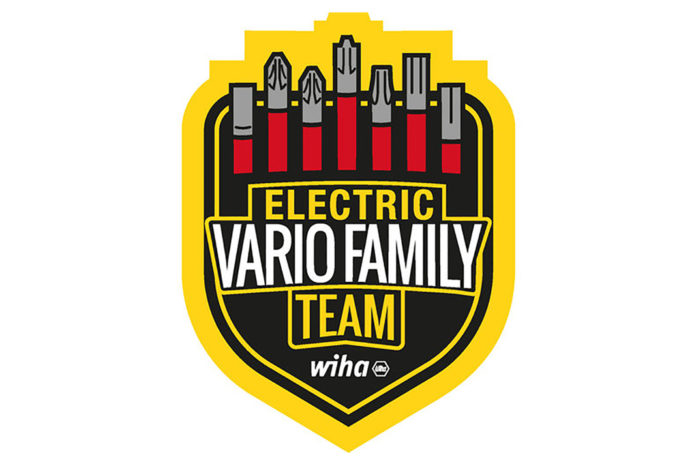 Wiha is presenting a new line-up which will deliver the right move no matter what type of fastening is involved: the ElectricVario Family, a system comprising of 83 tools which can be fully combined with one another. In addition to many new 'signings', the newly announced Wiha team also includes existing Wiha solutions in different set compilations. Launched under the heading 'Professional football', the extensive campaign bears its own campaign logo, which will make it easy for users to recognise all the different 'team mates' in the future. Users will be guaranteed to get through any 'penalty box' efficiently, flexibly and perfectly safely, with their health intact, sinking every screw with a dead aim.
The Wiha ElectricVario Family, EVF for short, brings together all fastening tools which users need for all types of challenges and fastenings. The fully protection-insulated system and its accompanying campaign appearance should help users to identify its advantages and derive ideal benefit from the different possible combinations. Users can compile their own suitable 'line-up' from the entire professional team on an individual basis.
As in professional football, Wiha divides all 83 items into playing positions. The six different handle variants 'in defence' have different possible combinations for their next 'pass': either via the extension or torque adapter in mid-field or directly to the attackers. The latter comprise a large selection of slimBits and nut drivers. The mobile Torque-QuickCheck rapid torque testing device defends against incorrect torque fastenings in 'goal'. The 'trainers' bring together the many 'individual talents' into application-oriented 'teams. New tool sets in multifunctional or folding bags or slimBit boxes.
Wiha offers a wide range of communication means to help users optimally select the right tool sets or the right 'squad' for the application field in question. A wide variety of POS materials and installations are offered for this purpose, allowing them to be integrated into the 'retailer stadium', where they catch the eye.
An extension to the Wiha Virtual Reality World is being added to comprehensive information materials, 'fan merchandise', animated films and clips on an own landing page. You take a virtual tour of the team dressing room and learn precise details about each player. To finish, you enter the green professional arena through the player tunnel, where not only the typical stadium atmosphere awaits users but also a fun shoot-out goal challenge.