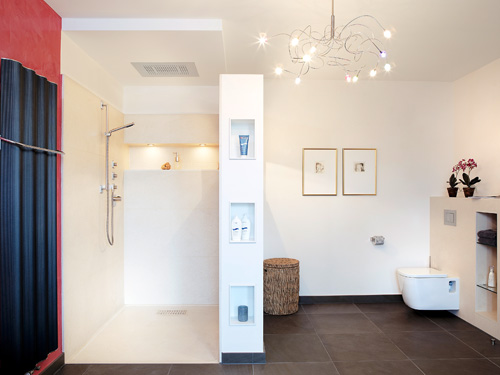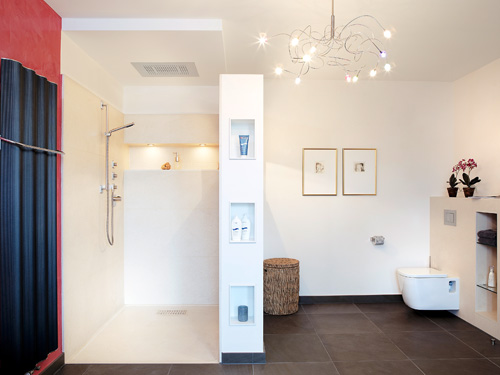 For the last couple of years, there is a clearly noticeable trend of the bathroom becoming more of a wellness zone in UK homes.
As people spend more time in their bathrooms, space, accessibility and integrated storage have become top requirements for clients.
Whether it be a small washroom, simple en-suite, accessible wet room or a functional family bathroom, with wedi there is truly no limit to perfectly tailored concepts.
Thanks to their modular design, superior quality and exceptional characteristics, wedi products are particularly straightforward and quick to install saving on time consuming measures and stress without compromising the quality of the finish.
Soon, you'll have access to attend wedi training classes nationwide free of charge.
The new wedi Certification programme is broken down to three separate blocks to suit busy installers.
Start with wet rooms, move onto whole bathrooms and finish your journey in wellness – build up your wedi expertise in your own pace to suit your business requirements.
Quality products have no fear of time. A whole bathroom from a single source with a ten-year quality guarantee and a 100% watertight finish.